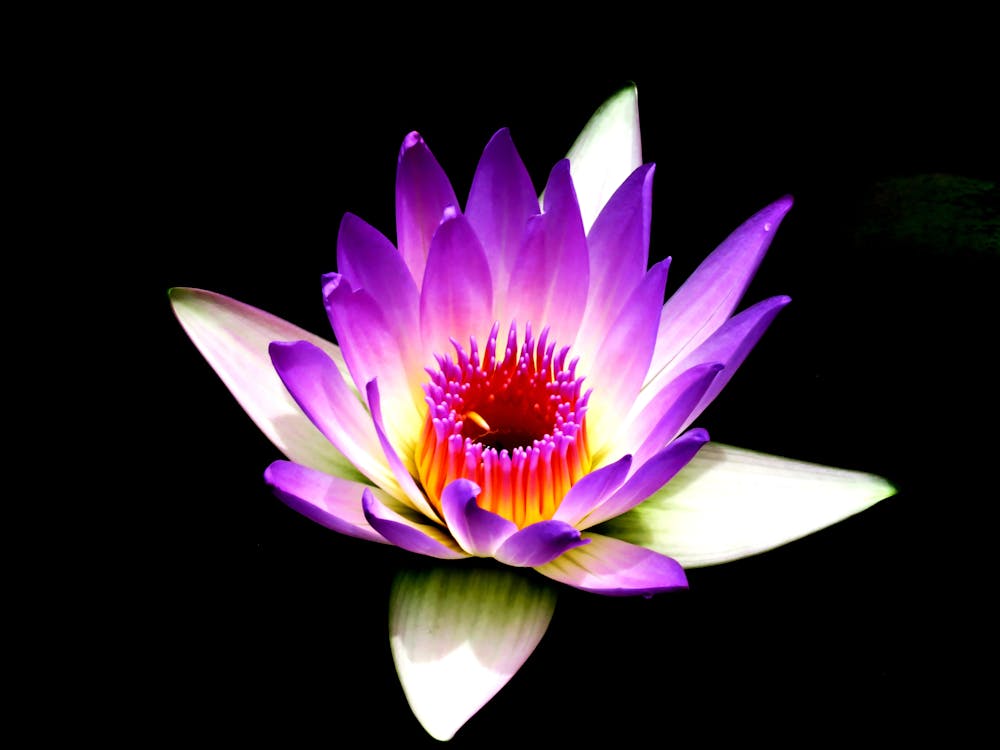 霊気 REIKI                                                       
Allergy & Intolerance Elimination, NAET, Body Code, Emotion Code and  REIKI (Master & Teacher) Practitioner. (日本語ページもご覧ください。)
Mariko Sato RN BSN                                                           Elimination Therapy, LLC                                                                                           1148 N 225 W, Centerville, UT 84014   
(801) 503-2236     
Hi! This is Mariko Sato RN BSN. I am an Allergy Elimination, NAET,  Emotion Code & Body Code, and REIKI (Master & Teacher) practitioner. 
I have done bedside care as an RN for 9 years. One of the unique things that I do is the Muscle Response Test (MRT). It is one of the ways to communicate with our bodies. We may not know what is causing the issues until we ask our bodies. I've been doing MRT since 1999. Through accurate and precise MRT I think I can find out from your body what maybe the cause for the issues regardless of the distance.
*Here's one of my clients' testimonials:
Coughing and Allergies (Sessions & Reinforcements) – Colorado-  Google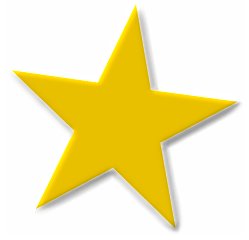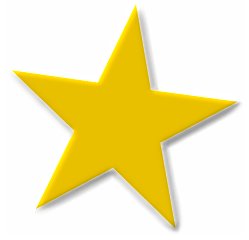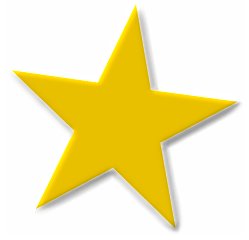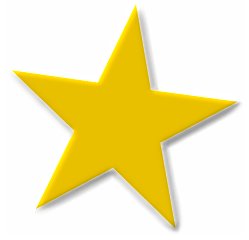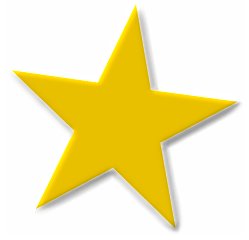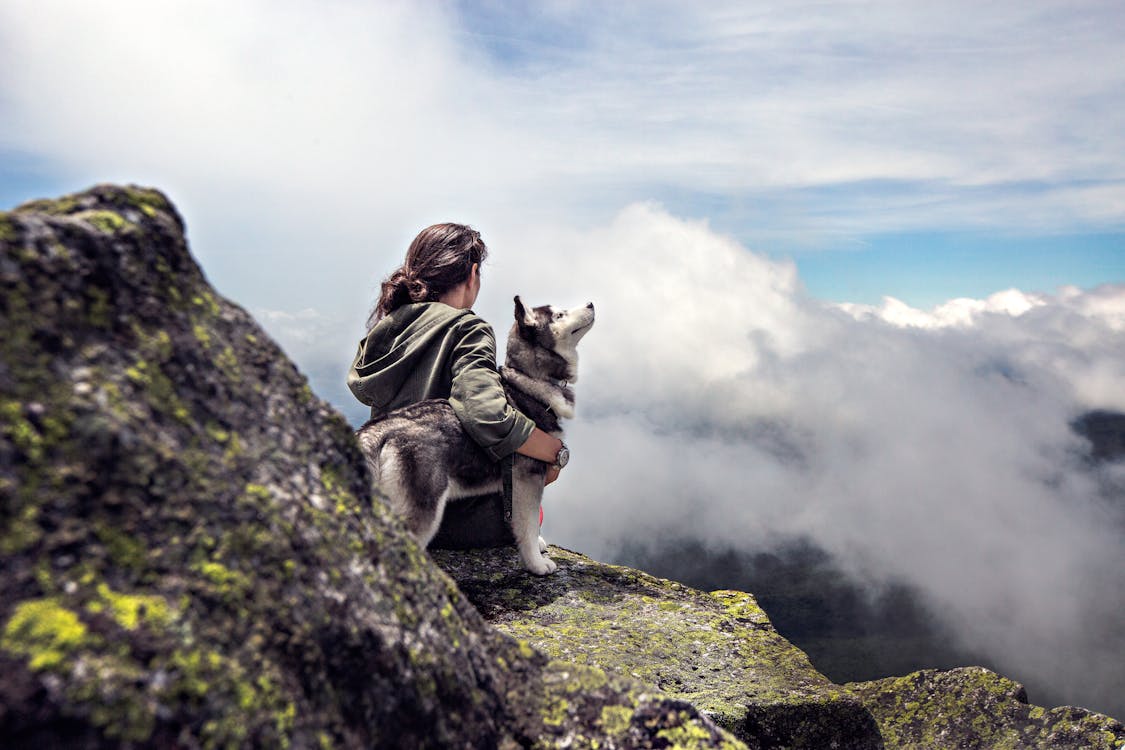 "I am so grateful that I found Mariko through a Google search! I had been dealing with a lung/congestion/shortness of breath issue for the past year. The medical establishment had ruled out anything serious, but had little help to offer me. I had worked with several alternative/complimentary health practitioners with a small amount of improvement. After the first session with Mariko I had substantial relief and improvement. After the third session I was able to stop using my inhaler. I had a total of four sessions, the last one about two weeks ago and I haven't had to use the inhaler at all. I am now able to take my dog hiking, up and down hills with NO shortness of breath. Mariko's work is absolutely amazing and I would highly recommend her. Thank you so much Mariko! —–"  — D.E. — 
I work for people who has Emotional or Physical Issues in any area of his/her body that maybe acute, comes and goes, or does not go away such as SORENESS & TIGHTNESS, SADNESS, ANXIOUSNESS, FEAR, ANGER, FRUSTRATION, STRESS, TRAUMA, HUMAN RELATIONSHIP, FAMILY, BULLING, ALLERGY & INTOLERANCE, GI, SKIN, COUGH, RUNNY NOSE, MENSTRUATION, URINE, NAUSEOUSNESS, MOTION SICKNESS, WORK, SCHOOL, ANIMALs (DOGS, CATS & HORSES) and so on.  I also work with people who may have issues with No Known Cause or just want to work on HAPPINESS Mode, SUCCESS Mode or simply BALANCING ENERGY.  The underlying causes for the issues maybe unique to each individual.  
Clients' sessions are done by Telephone. My clients live near by, all over the U.S. and the world. There's no barrier in energy! You may wonder if distant sessions really work. Please, read my clients' testimonials.
Does Telephone session really work?    -Connecticut- Google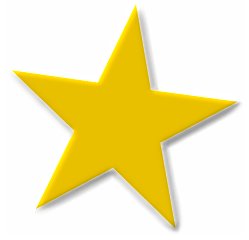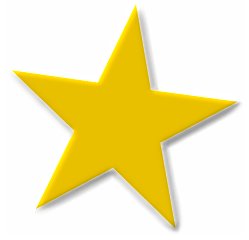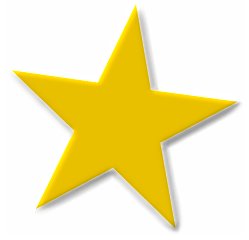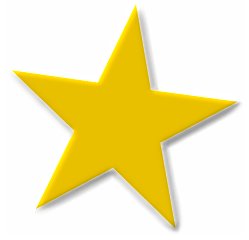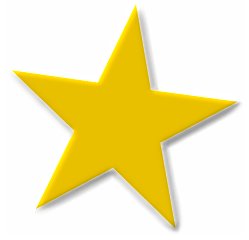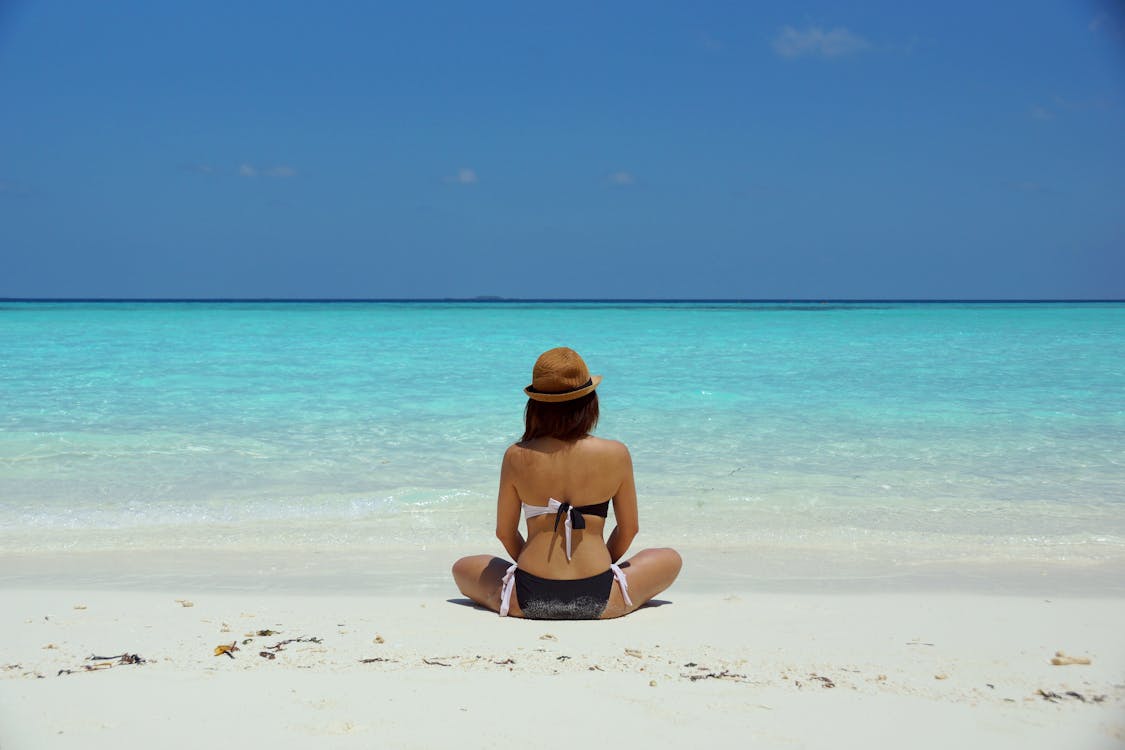 Mariko has helped both my son and I tremendously. When my son has had injuries from Wrestling she has helped. I had a horrible emotional trauma that put me out of work. Mariko's energy healing helped me to return to work.
When our family dog had cancer and his time had come, Mariko helped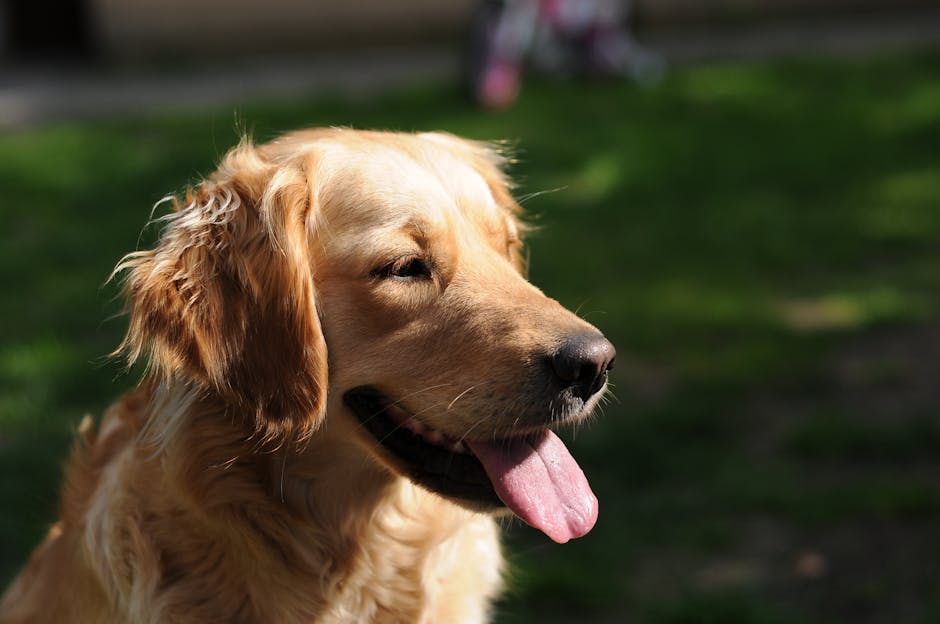 me understand what my dog was experiencing, and helped me to let go so that Sox would no longer be suffering.
Our family has worked with her for over a year regularly and the investment has been well worth it.
If you or your loved ones are sensitive, empathic, or suffering Mariko's work can make a difference! 
P.S. She does all her work with us on the phone as we are in Connecticut. I wouldn't believe it could be done over the phone if I hadn't tried it.  — J.P.
Sadness that does not go away  — Utah —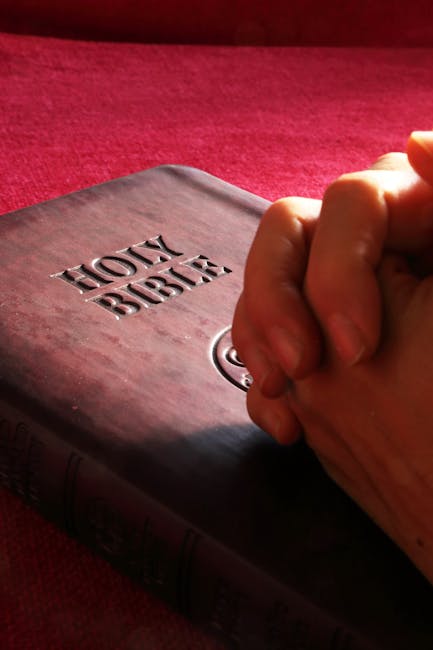 I had suffered from depression for as long as I can remember. I can remember that horrible dark feeling even as a small child. Recently over the past year it had totally swallowed me up and I could no longer function. Over the past 25 years, I have been on many different anti-depressants and seen many doctors, psychiatrists and psychologists. I was treated with EMDR for post-traumatic stress, which did help, but finally I couldn't  go on any longer. I am so grateful to find Mariko. Finding her was an answer to years of deep prayer. In my first visit with her, she found the trapped emotions and negative energies that were destroying my life. I know how it amazing it sounds, but I can only thank Heaven for this blessing. During the session I felt peace for the first time in so long I don't even remember. The next day, I had a feeling that literally an unbearable weight had been removed off my shoulders. It was a literal sensation, not just a thought. I am grateful from the bottom of my heart for this blessing that came to me through Mariko and I want to express my deep thanks to her and Ken for healing me. — J.S. —
Heavy feeling & Anxiety  — UT —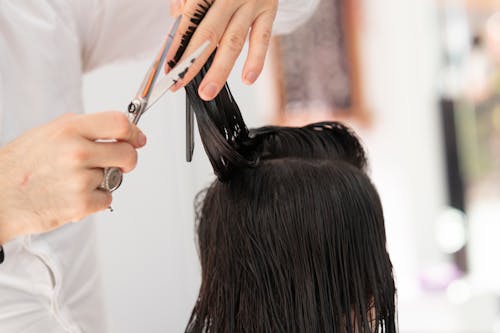 Mariko has helped me in the past 5 years. I had a heavy feeling in my chest and some anxiety. I set up a phone session and she eliminated some toxic allergic reactions and past trauma. We worked on some family issues and with-in the hour my chest was feeling much better. She advised me to cut out caffeine and no onions. (Which I'd had a lot of that weekend.) My anxiety level was high and she got it down to 0. I feel great right now! I've been using her service last 5 years and really learned to trust her. I know she is very skilled and has done a lot of training so I feel confident in her ability to work from anywhere. -Kathy-
Headaches, Body aches, Stuffy nose & sore throat — Utah —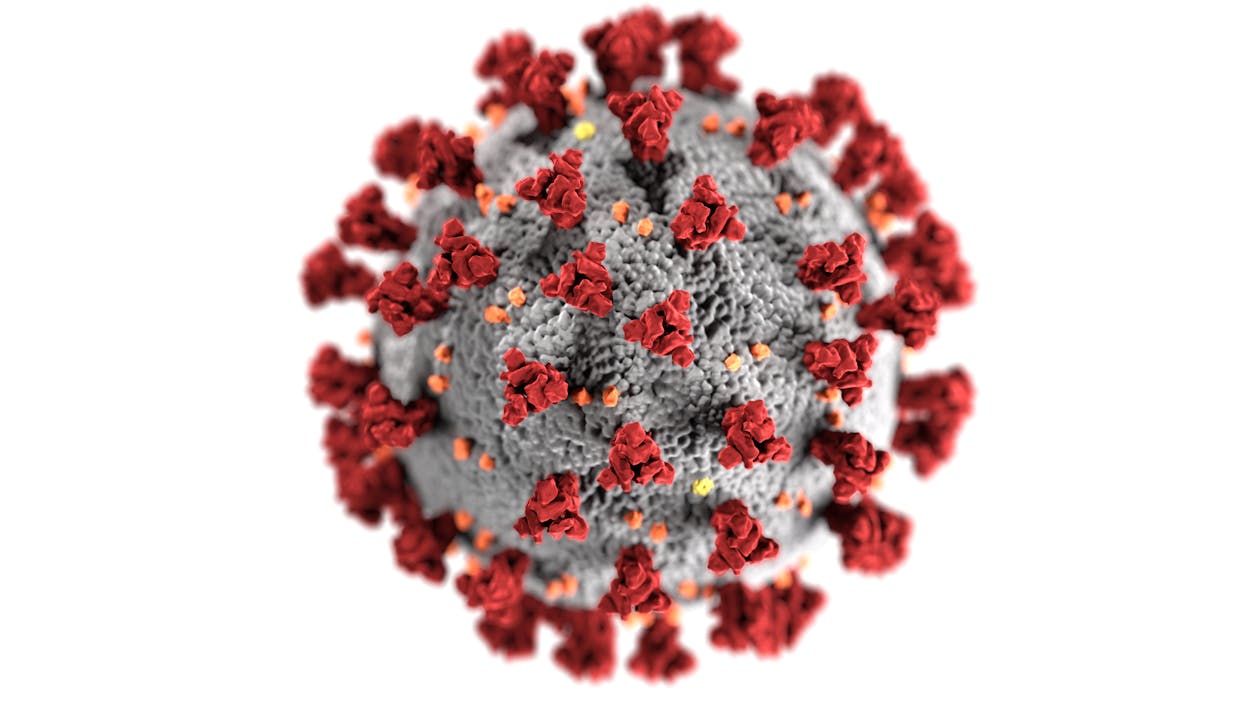 I was diagnosed with COVID. I had headaches, body aches, stuffy nose and sore throat. Immediately following first session my sinuses were clear. I had no more headaches. The body aches and sore throat took a few days to be eliminated. So thankful to Mariko helping me through Covid.    – KC –
Attention: Please strictly follow CDC and local government guidelines and regulations to prevent the spread of COVID 19. I, Mariko Sato, do not diagnose, treat, cure, promise to cure or to prevent any mental and medical illness. The content of this website has not been evaluated by the FDA. This website is not intended to diagnose, treat, cure, promise to cure, or to prevent any physical, mental, or medical illness. Please, contact physicians and professional counselors Immediately or go to Emergency Department without delay if you have any medical or mental issues. Please, call 911 if you have any emergencies. The testimonials in eliminationtherapy.com apply only to those who wrote them. Effectiveness of the sessions are not guaranteed.
Emotional Tightness, Sore Shoulder & Sleepless   — California —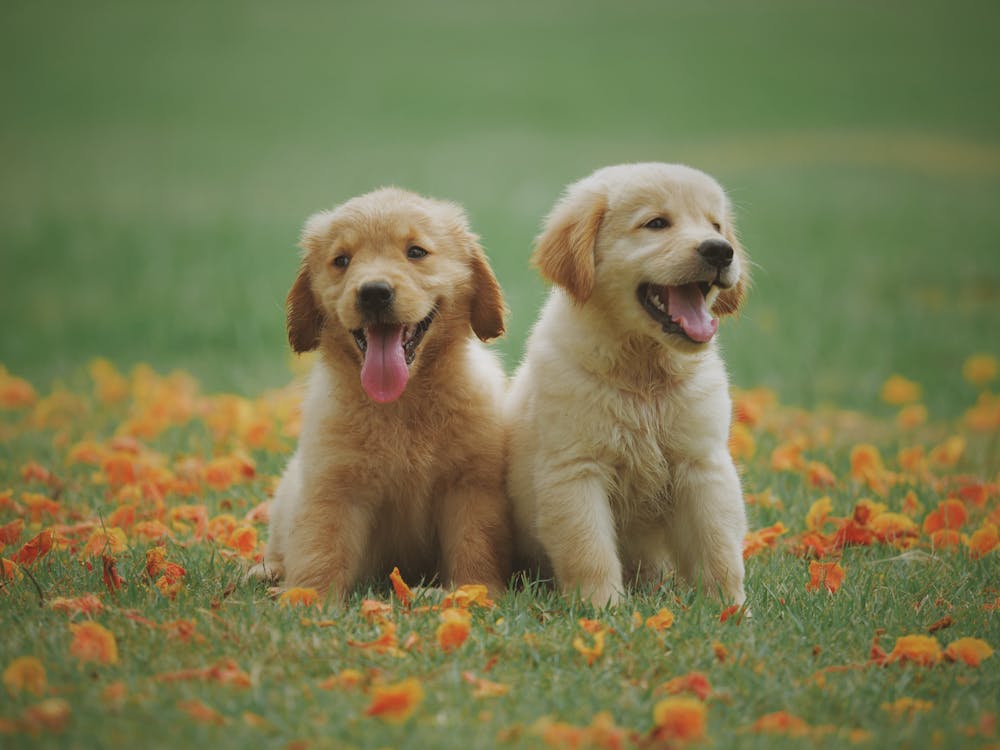 Pain & Insomnia …. As an experienced healer, who has worked with some extraordinary people over the last 30 years, I can state with confidence that Mariko is one of the very best. I have been totally blown away by her intuition, process and results! In my first session, I felt a major release of some troublesome old stuff and felt so much lighter and more at peace afterwards. We did two sessions on an emotional block I have felt in my heart chakra my entire life and it cleared! Subsequently, Mariko has very successfully helped me heal some physical challenges-pain and inflammation in my left shoulder and most recently, insomnia. I had my first great night sleep in weeks after one session. While there are quite a few folks who are adept at EFT and the Body Code, I don't think anyone does it quite like Mariko. I highly recommend working with her! Give her a text today and set yourself free!
—Cindie Ambar, Heartsong Animal Healing, Aptos, California—
I Am Skeptical of "Alternative" Medicine. Google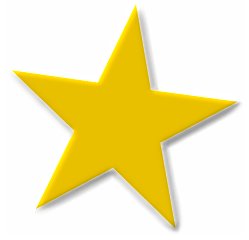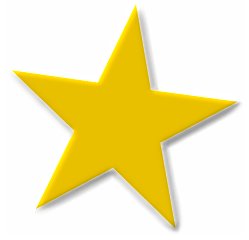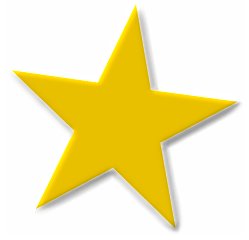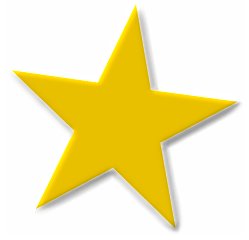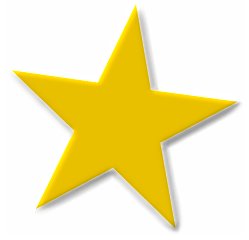 — UT —
I am skeptical of "alternative" medicine. I don't do much with it, but my wife does. Of all the things she's tried, I have noticed that energy work with Mariko Sato is the most effective and helpful – and fastest. She has helped my wife and daughters with multiple things including depression, anxiety, fears, sleeping, and allergies. I recommend her.  — W.J. —
I am committed to helping you feel better, releasing you from your physical and emotional discomfort, and improve your life! I am looking forward to working for you and your loved ones!   
*Please go to "Fees/PayPal" page from the menu above to find out about  Business Hours, Fees, Appointments, and Description of Services. 
**There's more amazing testimonials below.
DISCLAIMER: I, Mariko Sato, do not diagnose, treat, cure, promise to cure or to prevent any mental  and medical illness. The content of this website has not been evaluated by the FDA. This website is not intended to diagnose, treat, cure, promise to cure, or to prevent any physical, mental, or medical illness. If you have any medical or mental issues you should contact physicians and professional counselors Immediately or go to Emergency Department without delay. Please, call 911 if you have any medical or mental emergencies. The testimonials in EliminationTherapy.com apply only to those who wrote them. Effectiveness of the sessions are not guaranteed.
ABDOMINAL Issues, Allergy Intolerance, ANXIOUSNESS, Fear, SADNESS, Sore Hand… ( Sessions & Reinforcements) — California —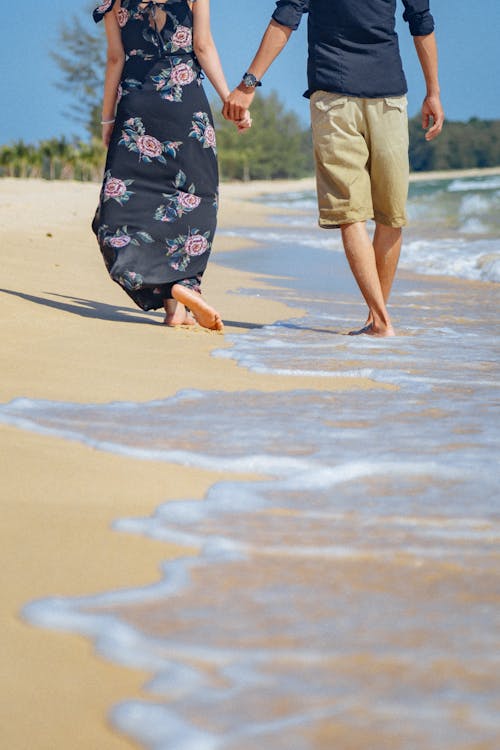 I had been taking medications and treatments for years from doctors, and acupuncturists to alleviate the symptoms from the irritable bowel syndrome, hiatal hernia, diverticulitis, and diverticulosis I had been diagnosed with. But I still had stomach pain upon arising, belching that continued for hours, acid reflux, and I grew weak easily. I also have history of stomach cancer. From just three weeks of working with  Mariko and her husband  the stomach pain is gone. The belching has almost disappeared, and no more acid reflux. And I have more energy and stamina.
I also had constant hand pain and sometimes could barely bend my fingers.  My hand is completely fine now.
Mariko has an excellent comprehension of ancestral, spirit, and soul influences which cause illness. She's also used this ability to alleviate trapped emotions, fear and anxiety, and depression for me.  My happiness level is improving.
It's wonderful to be helped by someone with great knowledge who is as happy as I am – every time – some affliction disappears from my life. I feel blessed that I have found her.   — K.R. —
"I can FINALLY move on after a year and a half of trying …" — Utah —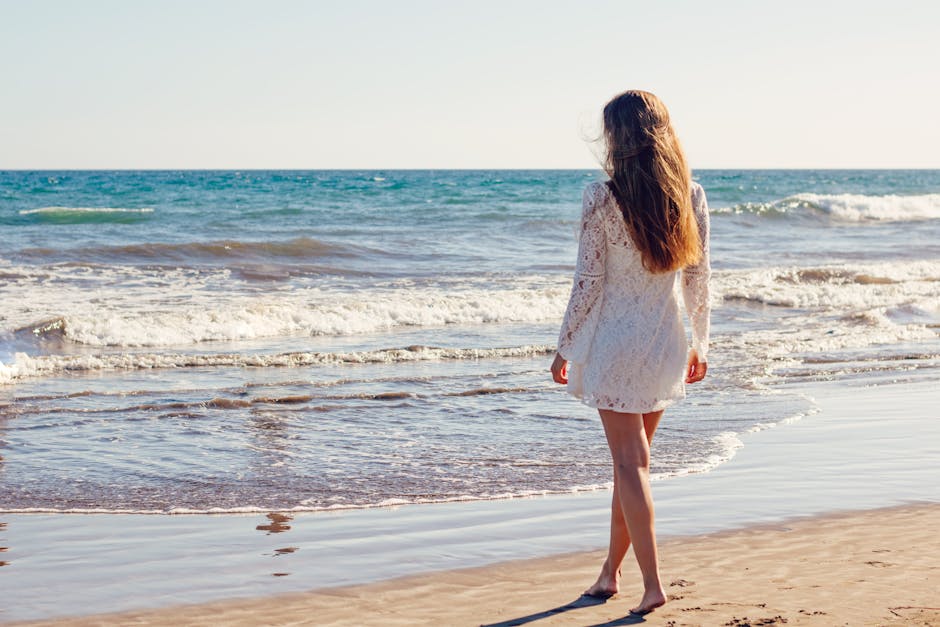 I had some bitterness towards my co-worker for a year and a half.  She had done something to me that was unforgivable that hurt me and my family. For a year and a half, I was resentful, and hateful towards her at work. I had visited my HR department to discuss the situation and even read a book to improve my feelings towards her and the incident. I was easily irritated at work, and my negative feelings were bringing me down. Through therapies and reading books, I was able to control some of my feelings but the negativity would always come back, only hurting myself. 
I gave a try and had a session with Mariko in hopes that my negative feelings can be let go.  I had session on Friday, and when I returned to work on Monday, I felt completely different about her. I had no negative feelings towards her!! I was FINALLY able to move on, after a year and a half of trying.   –A.M.–
Family relationship, LOVE-JOY-PEACE & Heart Wall — UT —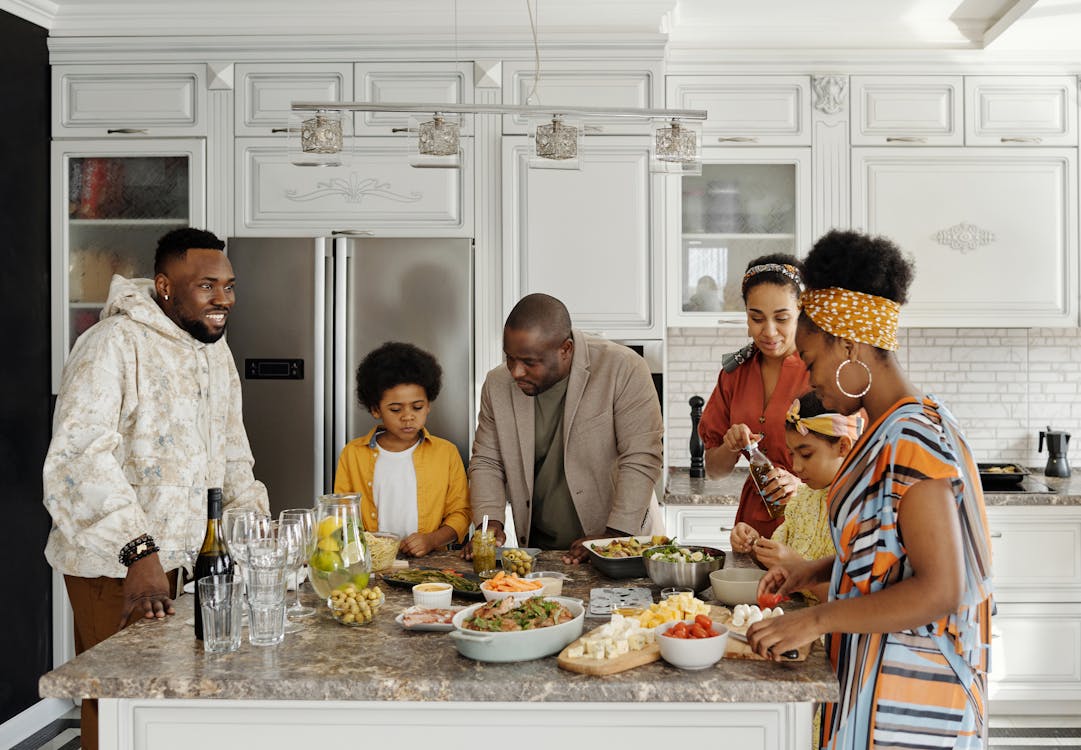 After working with Mariko for a number of relationship and heart wall sessions, I started to realize that I had a clearer understanding of the people and things going on around me. I had added compassion and love and insights as to how to communicate. There seemed to be more light in the room, and more understanding on both sides of every discussion. The differences are subtle, but profound. I feel more energized and capable and hopeful. — H.K. —
Anxiousness, Immobilized & Sadness …  — Utah —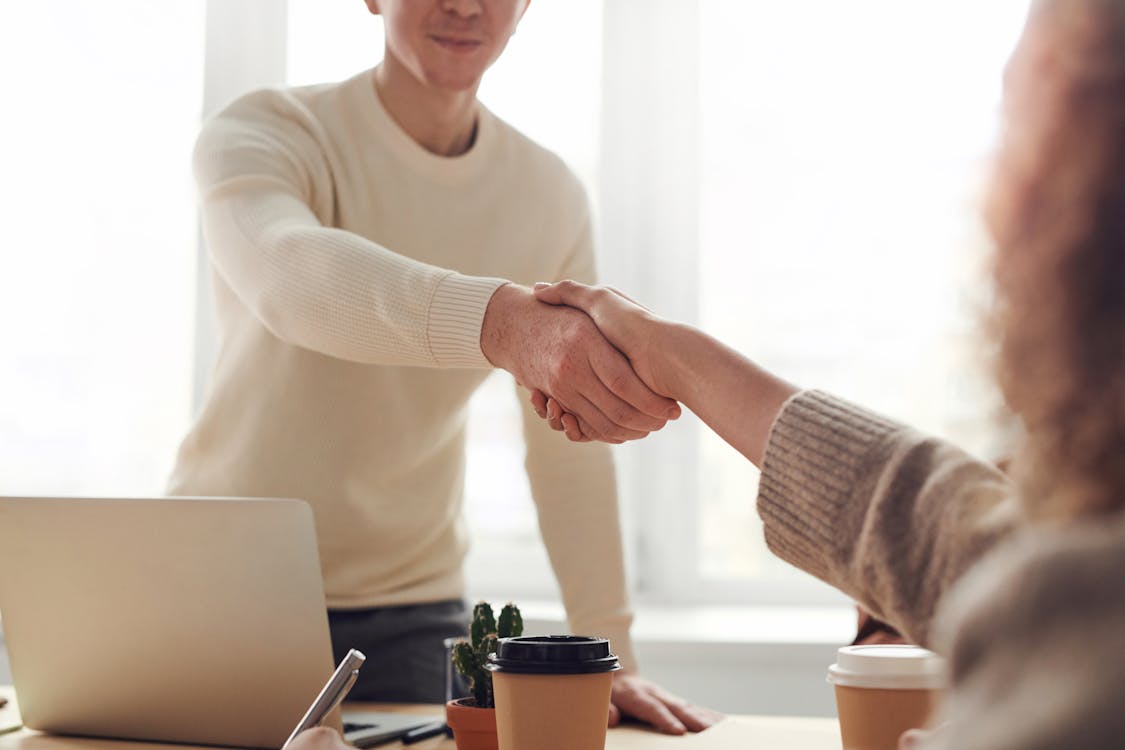 Since Mariko released my trapped emotions and misalignment I have noticed a difference in my thought process being more positive toward some things.   Since I haven't been able to find real joy for quite a few years and I feel like my life and the things I do every day are not fulfilling at all. Before the sessions my anxiety over talking to people and making difficult decisions was at an 8 to 9 in the scale of 0 to 10. I sometimes felt immobilized by it. My depression occurred 4 to 5 days out of the week in the severity level of 7 to 8. I felt like there was nothing enjoyable to live for.
The next day after the first session with Mariko I was able to go in to an evaluation at work with my boss and I didn't feel even a bit anxious which was wonderful. No clinched chin muscle, no racing heart, and my mind was clear and had positive thoughts.  I was also able to focus and get everything ready for a big church activity and not get too overwhelmed or get anxious about being in charge. I didn't double or triple think myself. And I feel like when things do upset me or rub me the wrong way I am able to get over them a lot faster. Like I can talk myself through them and not dwell on the issue.
I've had 3 sessions with Mariko so far. It's been 3 weeks since the first session.  I can think through things and feel empowered by my decision. My depression has also improved. It's only when I'm worn down at the end of day but even then I'm not so depressed. I have been able to feel happiness and excitement instead of stress and remorse.  This is a wonderful freedom I am beginning to feel within my life.  I can't wait to continue this work and remove my Heart Wall so that I can truly live my life with love and joy.  Thank you, Mariko, for your efforts and talent.        
Anxiousness & Sadness, Discomfort in Head & Ears, Relationship issues, Blurry Vision, Allergy (Session & Reinforcement) — UT —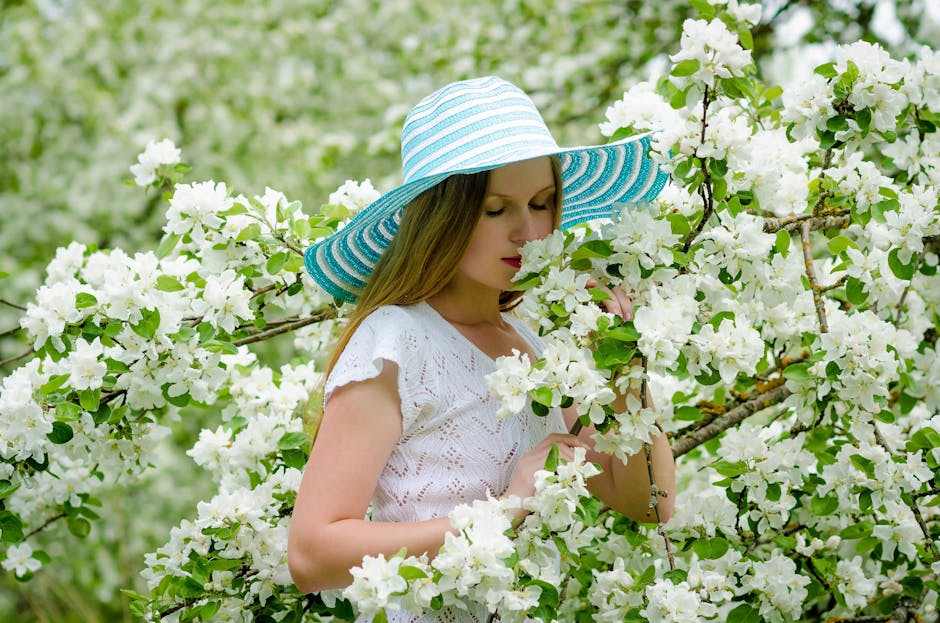 "After reading 'The Emotion Code' I contacted Mariko for a session in hopes of feeling better emotionally and physically. I was leery. I didn't know what to expect and I was amazed how I began to feel more hopeful for happiness throughout that first week. The severity of pressure in head and ears 10/10 came down to almost none by the end of the first session. I had several more sessions over a couple of months that literally helped transform my life with more peace and love…which in turn has had an amazing impact on my family. I have recommended several acquaintances after they have noticed such a difference in me and my family.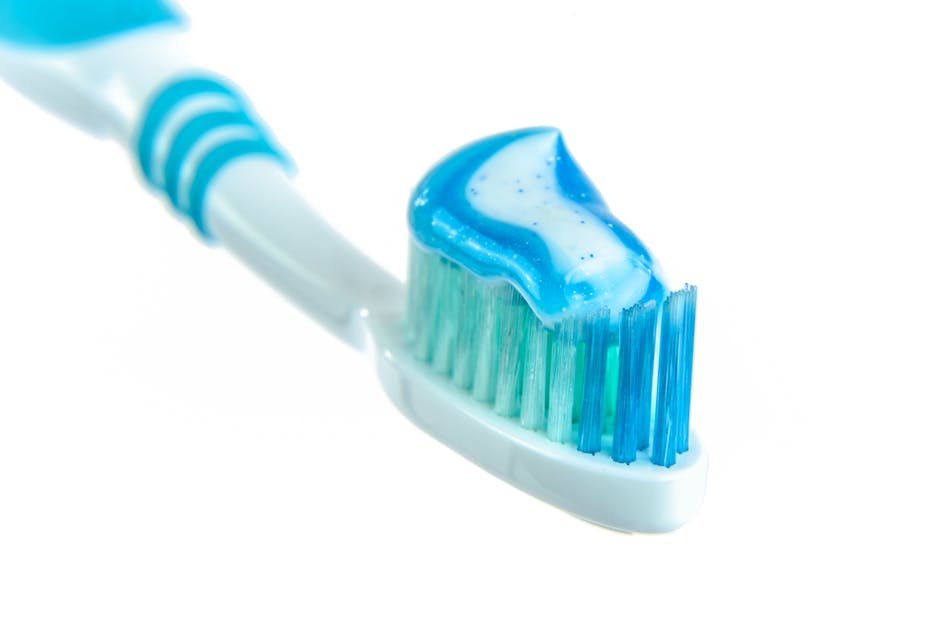 Several weeks later I had trouble with my eyes. I had blurred vision for a few weeks. I didn't need glasses. It finally became so annoying I had a proxy session with Mariko. I also had pretty bad pressure pain in my head and in my ear. She first worked on my headache, then the earache. When the pain subsided she worked on my eyes. She said that one of the underlying causes was due to chemicals in the toothpaste I was using. She removed the chemical toxicity as well as other underlying causes. She suggested to use the toothpaste that are sold at the health food store until my sensitivity to the chemicals are eliminated by Allergy Elimination session. After changing the toothpaste, my eyesight was fine.
After each session, I felt more and more relief from emotional burdens and drastic improvements in my health. My entire family has benefited and I am incredibly grateful I found Mariko! — D.S —
Back and Legs Google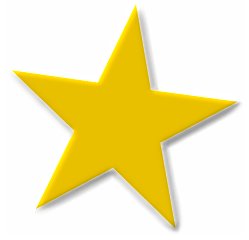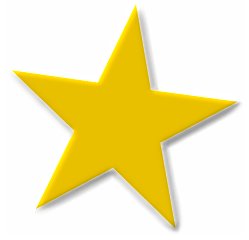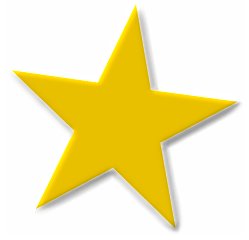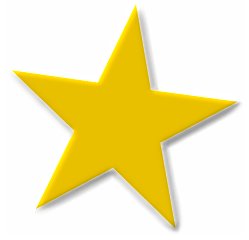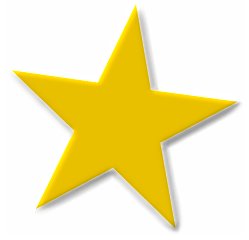 – Utah-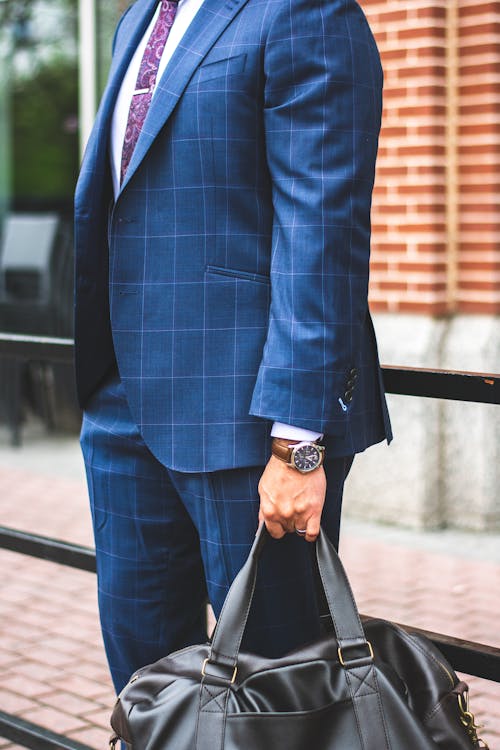 Elimination Therapy with Mariko Sato has been an answer for my chronic back and leg pain. Her caring and professional manner is very reassuring.  She has helped my pain and well-being. Thanks, Mariko  — C.T. — 
Issues with Attention, Hyper-activeness, Temper-tantrum, Tummy Discomfort, Allergies, Runny Nose and Delays. 5 yr-old.(Sessions & Reinforcements) — Texas — 
My five year old son was experiencing developmental delays and behavioral problems starting around two years of age. He also had a lot of allergy problems from an early age as well. I did Q&A with Mariko and asked a few questions about her services, and she was very informative. I decided to purchase sessions with Mariko on behalf of my son, and the results have been astonishing! She uncovered numerous allergies to food, chemicals, environmental properties, childhood immunizations, and numerous other agitators, and started working to clear these allergies/sensitivities. His behavior has improved remarkably over the last month that she has worked with him. It gave us a better understanding as to why he was having behavioral problems which in turn, attributed to developmental delays. His behavior is so much better as a result of the sessions! His tantrums have pretty much disappeared, and he is so pleasant to be around. He is less fearful and so much more social. You can tell that he feels good, and his behavior shows it! It is fun to watch his personality come to life!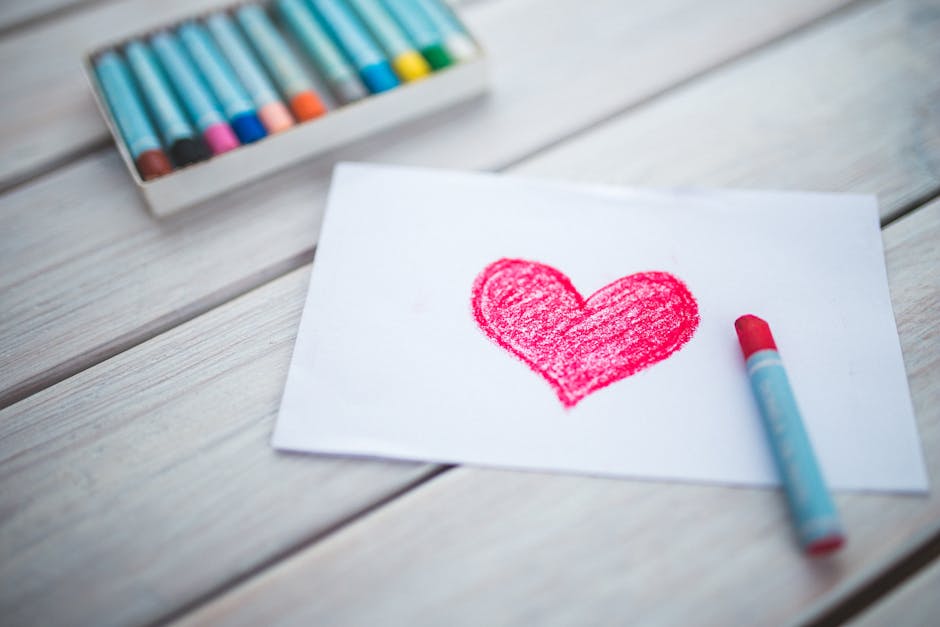 In addition to what I am seeing, I took him to a chiropractor and she did some allergy testing on him and confirmed that he was no longer allergic to several items that he had been allergic to prior, such as gluten, casein, sugar, and several others. Getting confirmation that these allergies had cleared is proof that Mariko is a natural healer and has done wonders for my son's well-being. Thank you Mariko, we are grateful for you and your gift! May God bless you!                                               
As of today, Mariko had cleared my son's Heart Wall that carried the burden of many trapped emotions from generations past. We are so excited to see him flourish now that his heart has been freed !  — K.S. — 
Pelvic Discomfort that does not go away, Fatigue, Allergy & Procrastination (Sessions & Reinforcement) — North Carolina —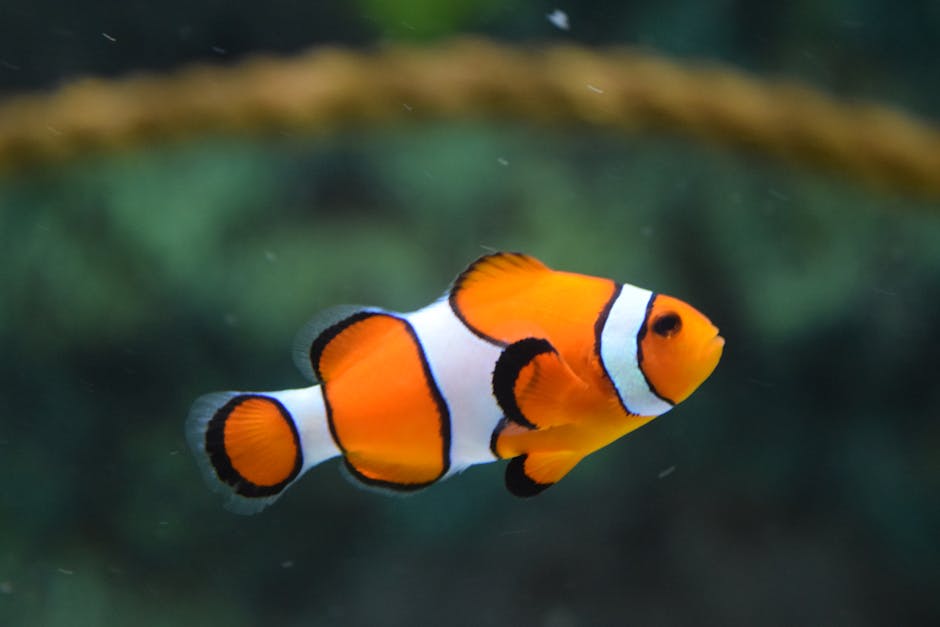 Man o Man, I woke up at 3:30 am and studied, finished an outstanding assignment, went to the gym, and then cleaned my 120 gallon fish tank and then went to work… Then ate a steak and baked potato for lunch and feel like a million bucks and ready to work!!!
 You are awesome!!!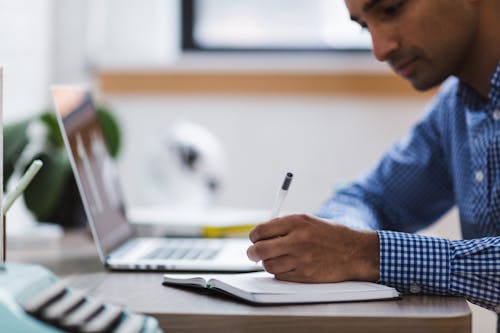 I was experiencing pelvic pain every morning upon waking for as long as I can remember. In one session I was able to find relief and not wake up with no issues. Combined with the allergy elimination and recent procrastination sessions, I truly feel alive, alert and ready to take and defeat all challenges that come my way!!! Thank you so much Mariko!!!   –W.P. —
Food Allergy, Lack of Appetite & Fear (Sessions & Reinforcements) –Australia–
Discomfort in Back  Google Review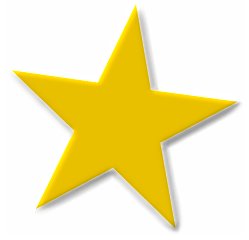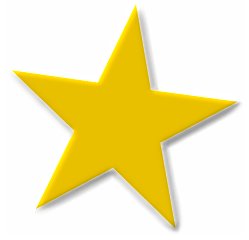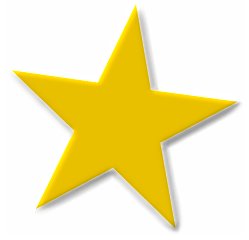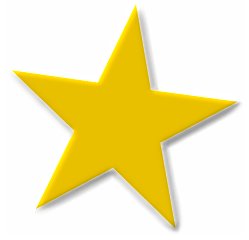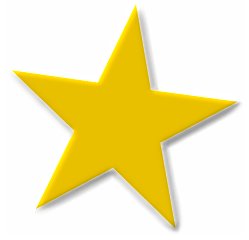 — Utah —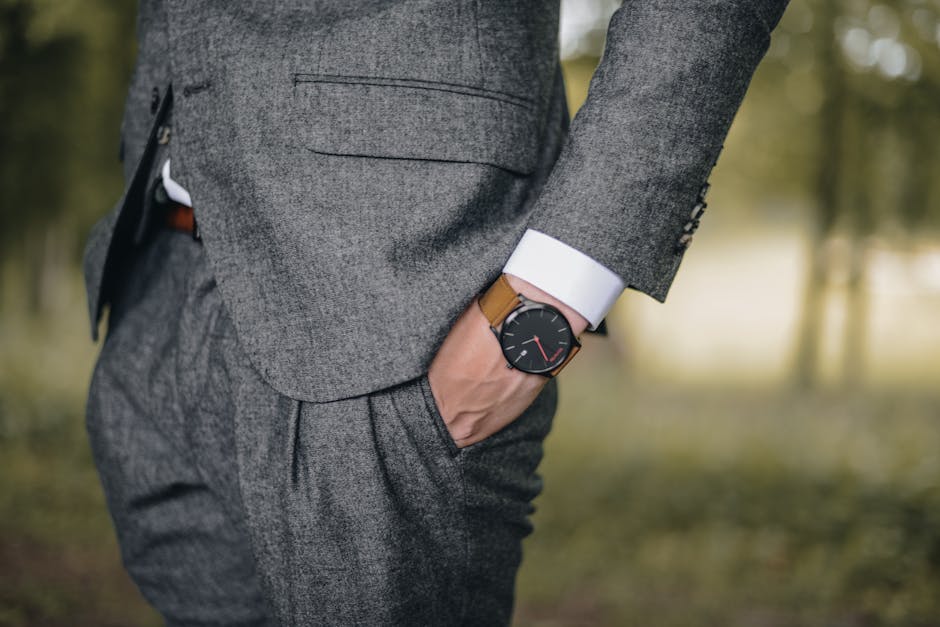 Mariko really helped me with my back pain. I've used her service for other reasons with good success, and once again she came through with my sudden back pain. She is a pleasure to work with in my pursuit for good health!    — K.L.M. —
Extreme Discomfort, Crying, Vomiting, Sleep issues, Skin problems. 1 year-old (Sessions & Reinforcements) — UT —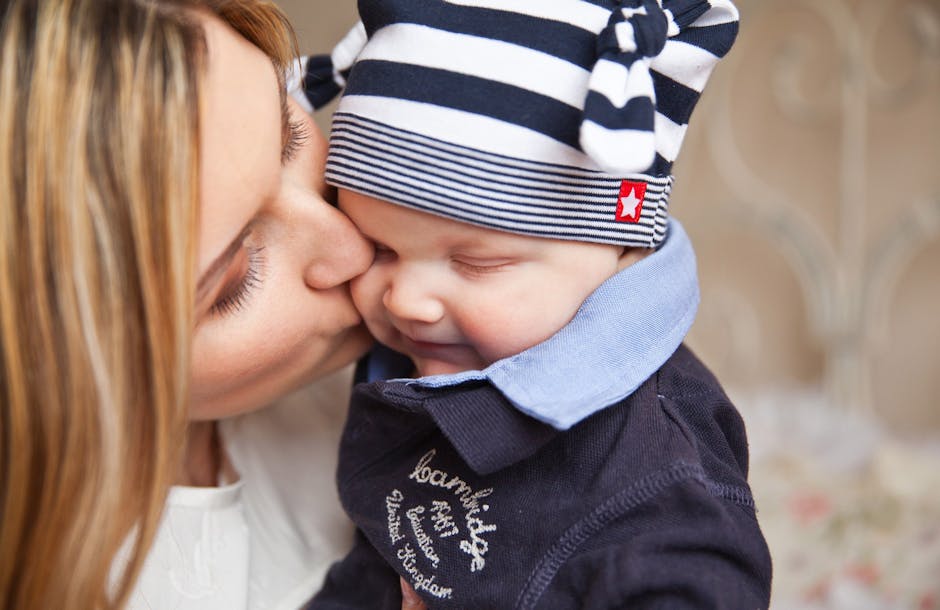 My baby was very fussy and had lots of colic and reflex issues. He also had sleep issues most of his life. We did a couple of sessions with Mariko when he turned a year old and after his second session he finally slept for 8 consecutive hours! He rarely slept longer than 4-5 hours at a time prior to getting worked on. He would wake up screaming and he was difficult to get back to sleep. He also had very sensitive skin, with eczema patches, prior to getting worked on. After his first session he had a small breakout of hives but since working on the second set of allergies his skin has been clear. I wish I would have done the sessions sooner! I've been a very tired Mom and I think he's been a very tired boy. We're both looking forward to more sleep from now on.   — J.G. —
Anxious, Fidgety & Poor appetite. 9 yr-old. (Sessions & Reinforcements)  — Utah —
My 9 year old son was showing signs of anxiety. He would have trouble sleeping, he squeezed his hands into fists when he was nervous, and would have trouble eating. After 3 sessions and one follow-up with Mariko for anxiety and heart Wall, he has shown many signs of improvements. His appetite has increased, he is sleeping much better and isn't squeezing his hands and isn't fidgety. Super grateful for Mariko and the work she does! — J.C. —
Anxiousness, Sadness, Breathing Difficulties, Discomfort in Back, and Numbness  — UT —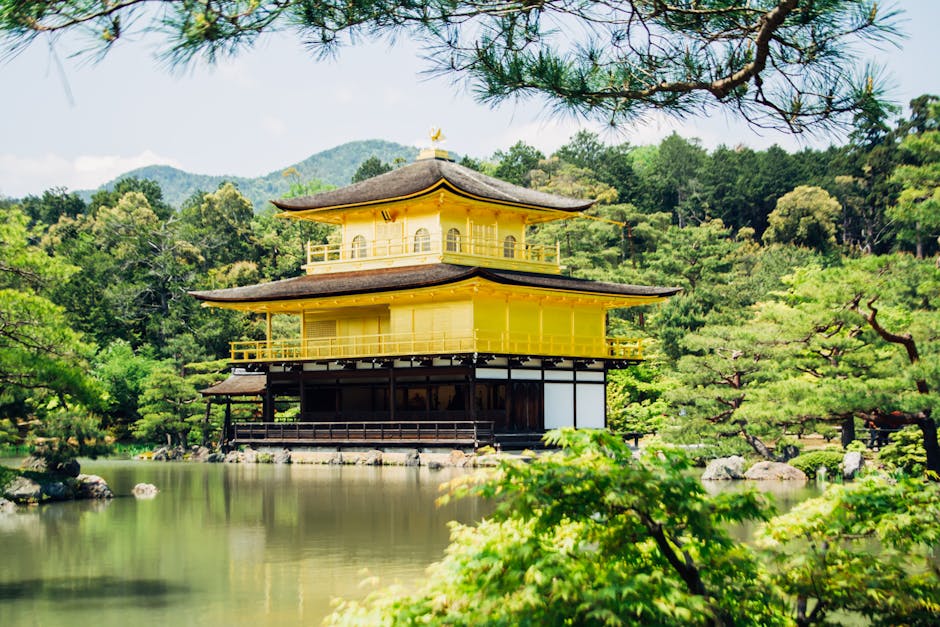 Soon after I found Mariko she told me she was going to be gone to Japan for two weeks. I expressed my concern that I didn't know if I could wait two weeks as she had begun to treat me for debilitating pain and numbness. I had had two sessions with her and she had removed a backache that had woken me up every day of my life for years and started to restore normal feeling in my right side numbness. I also had an anxiety, depression and serious breathing problem, like hyperventilation, which I have been evaluated by my doctors, and I was desperate to have her address that problem. Because of it, my job had really begun to suffer and only because my boss had let me work from home had I been able to keep my job. I had a bad attack while she was in Japan and I could barely breathe for two days. I purchased Coupon from her website and emailed her in desperation and she worked on me from the other side of the world! She corrected that horrible breathing problem I had suffered with for well over 6 months – It just literally went away and I could breathe normally – So much stress I had felt in my body just disappeared. I have now been able to drive into work and breathe normally ever since she treated me while she was in Japan.  — J.S. —
Anger, age 8 –UT–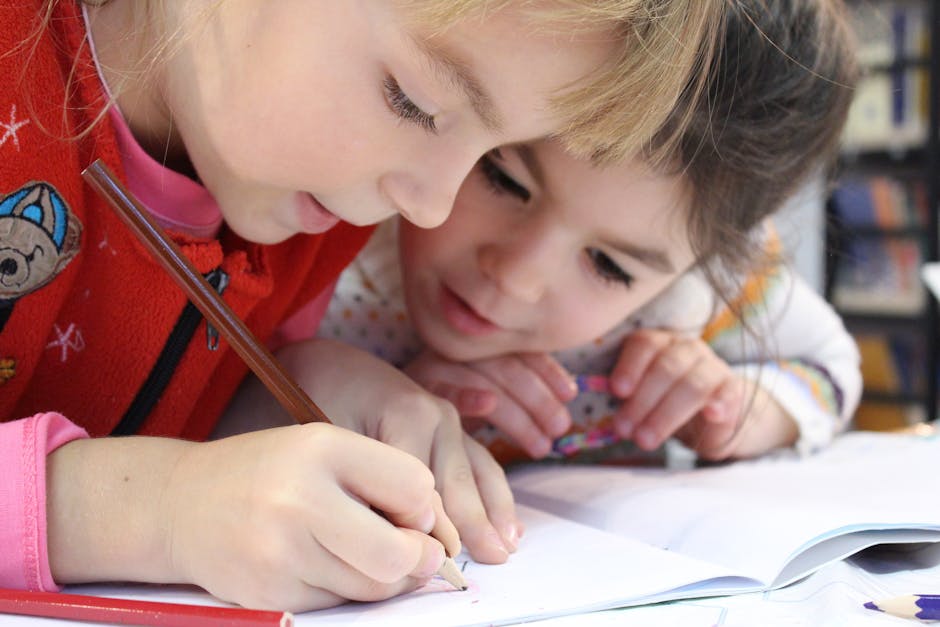 My 8 years old has an anger problem. When she is upset she has explosions, yells at people, and breaks things.  Before she had the session with Mariko she said that her angry feelings were 9 out of 10. 
Several days after the session she had experienced a situation where she could have gotten really upset….Her father brought home a small desk for the girls to use in their bedroom and asked her to go in and clean her room and make a space for the desk to go. Her older sister came in to help a little while later, and they got into an argument about whose desk it was. She was saying that dad said it's her desk and her older sister was saying no dad said it's our desk.  So she was really upset but she told dad, "I'm sorry it was my fault because dad didn't clarify whose it was so I just assumed but I'm ok with sharing it." Amazing, truly amazing!  She usually never lets things settle so easily.          — Utah —
Stress due to Pandemic — UT —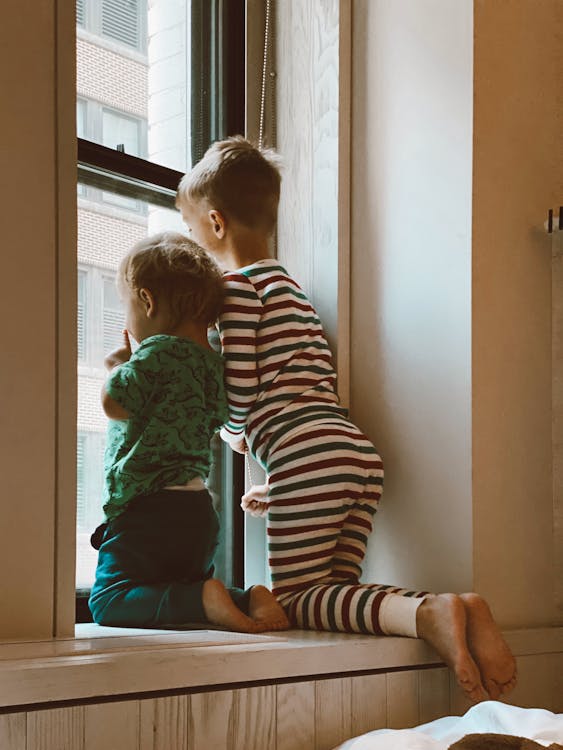 I appreciate all of the treatment you have done for me and my family. Kids getting along and in a positive mood makes so much difference 
. I am able to look at this new lifestyle positively and be strong and patient about not going out or doing much. Staying at home, working from home and also tending to the children. I feel at peace and happy. I am able to adjust. Mariko also treated our weakness to COVID 19. Thank you! I appreciate your service. –M.S.–
Sore Throat (Session & Reinforcement) — UT —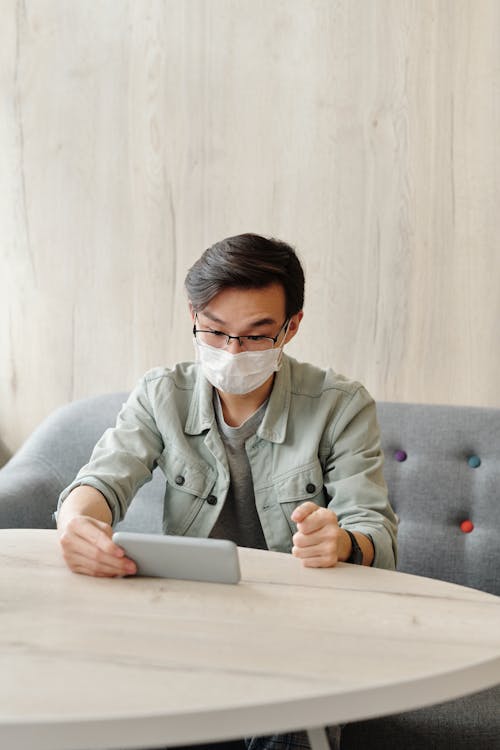 Had a bad sore throat around the time when COVID 19 Pandemic started. I was staying home from work, wasn't getting better. Mariko helped me heal and get back to work. I didn't have COVID 19 but Mariko removed my weakness to COVID 19 just in case.  It's done all over the phone.  –M.M.–
Attention: Please strictly follow CDC and local government guidelines and regulations to prevent the spread of COVID 19. I, Mariko Sato, do not diagnose, treat, cure, promise to cure or to prevent any mental and medical illness. The content of this website has not been evaluated by the FDA. This website is not intended to diagnose, treat, cure, promise to cure, or to prevent any physical, mental, or medical illness. Please, contact physicians and professional counselors Immediately or go to Emergency Department without delay if you have any medical or mental issues. Please, call 911 if you have any medical or mental emergencies. The testimonials in eliminationtherapy.com apply only to those who wrote them. Effectiveness of the sessions are not guaranteed.
Knee & Abdominal Discomfort, Nauseous and Allergies (Sessions & Reinforcements) — UT —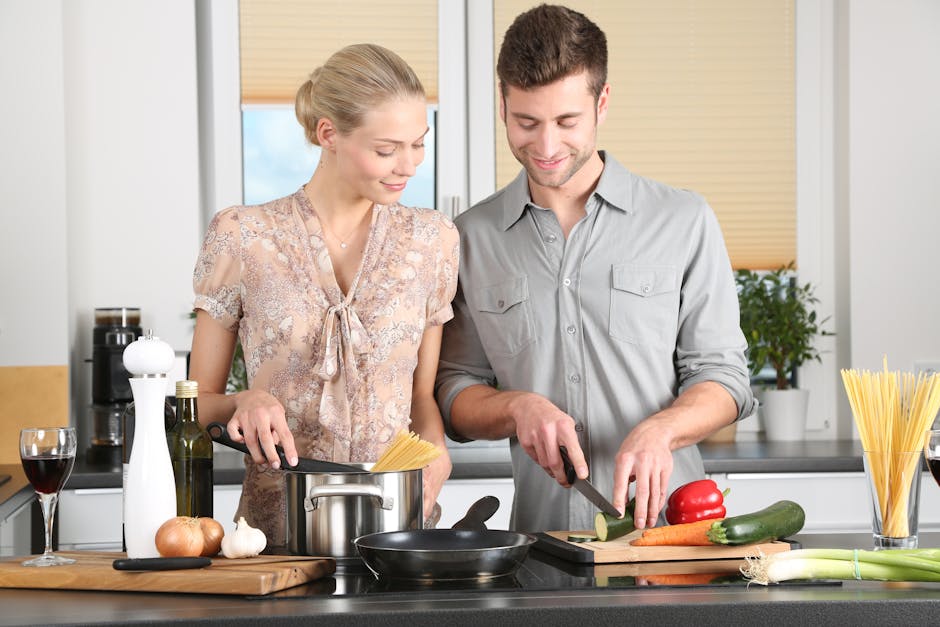 Mariko has changed my life completely! In the first few sessions, she's helped me overcome severe knee pain that I have been suffering with for years. Doctors told me I would have this pain forever and it would progressively get worse. This pain is almost nonexistent now! I am so grateful! In addition, I have also struggled with stomach and digestive issues that myself and doctors have searched for the root cause of with no success. Mariko was able to identify and reverse the pain through Allergy and Intolerance Elimination and Reinforcements. I don't remember a time in the last few years I didn't struggle with nausea and stomach pain, and she has helped me rid myself of that pain! I am so grateful I found her! — A.S. —
Worsening Discomfort & Trouble in joints, Knees, kidneys & Blood. Fatigue, Allergies, … (Sessions & Reinforcements) — UT —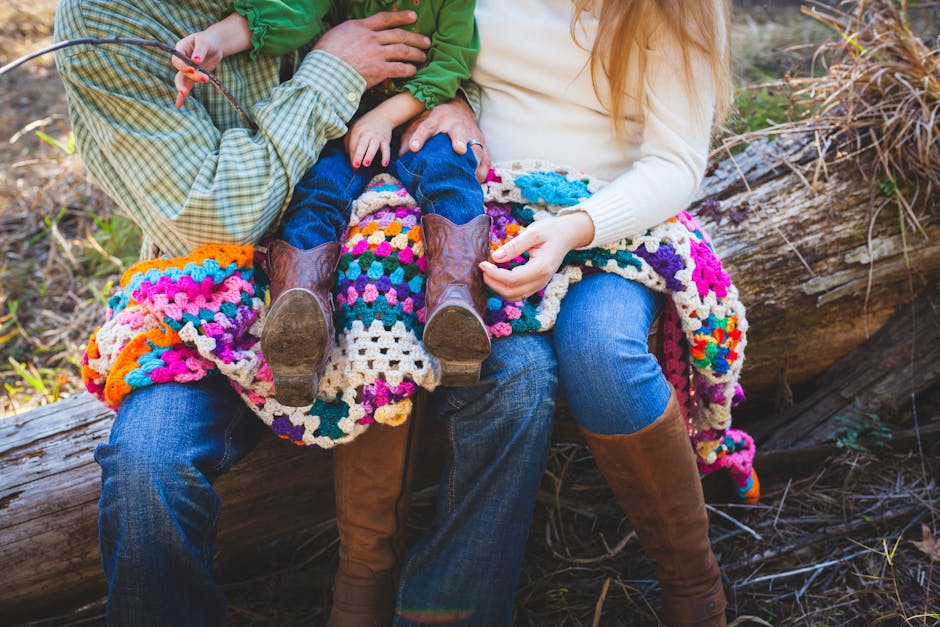 I was diagnosed with ITP (ideopathic thrombocytopenic purpura) soon after giving birth to my fist child. I had fatigue, knee pain, and no energy. My platelet count was 17k/uL (the normal is >177k/uL.) Then, a year later I was diagnosed with lupus. My kidney was leaking protein and I was progressively getting worse….I had no life…..
I started seeing Mariko for sessions. I had my blood checked every month and I was OK. She treated my sensitivities for numerous food, hormones, different types of fabrics, chemicals, and many different kinds of bacteria, mold/fungi, parasites, mud, grass, car exhaust, etc., as well as eliminating emotional underlying causes. 
Gradually I got better. I got a job. I was able to give birth to my second child! I am living a happy, healthy, normal life! My doctors say that I am very lucky and to keep on doing whatever I am doing that is helping me get better.  Thank you, Mariko, for finding the cure for my illness! I have my life back!    –A.S. —   
(*Please, go to "Allergy & Intolerance" page from the menu above and read about the Allergy & Intolerance Elimination.) 
The Young Man, Compulsive, Problem with Attention, Hyperactive, Restless, Negativity and Addiction. 17 yr-old.  — Utah —
A young male family member came to live with us. He struggled with some mental illness and addiction and stayed in his room alone. He was argumentative, uncooperative and would bang his head out of frustration when asked to help with a chore. He was too far behind to graduate which also contributed to feelings of hopelessness. Medication and 3 years of counseling he still felt very depressed. He was uncomfortable in small gatherings, very poor hygiene and defiant. Our last resort was to turn to Mariko. All the sessions were done by phone, while I was on the phone. She worked on hidden emotions and his heart wall for a few months. Nothing short of miracles began to occur. He still is in counseling and on medication, but his whole demeanor has changed. He received his GED with very high scores, he's ready to take college classes, he socializes, is friendly, helpful and he has made personal goals for his future.
UPDATE: Mariko specifically worked on his academic success related to GED. Today he aced the college entrance exam and will begin taking classes. We couldn't have imagined this just a few months ago. Thank you Mariko for all your help!
UPDATE: He was hired today……he did it on his own! Three interviews later……they will train him! Thank you for everything! — T.S. —
Heart Wall and Canker Sore, age 2 (session & Reinforcement) –Utah–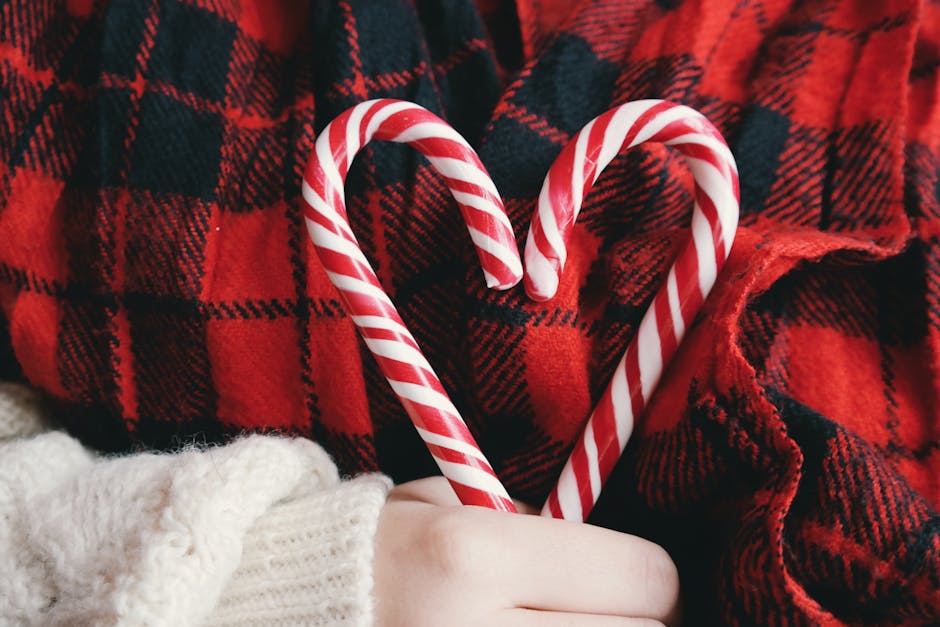 All of a sudden, my daughter started to act up in daycare and at home. She was always in a bad mood, and she kept saying that she is a 'bad girl'. I tried to talk to her to figure out the problem but I couldn't get much out of a 2 year old. The session was done by proxy. Mariko found several emotional blockages and released them as well as her Heart Wall. Mariko also worked on her canker sore in her bottom lips. She had not been eating because of the pain but soon after the session she started eating as if she had no pain. The next day, my daughter had a good day at daycare, and she came home happy and is back to her happy self! thank you !                     — A.M. —
PMS, Emotional swings, Fatigue, Insomnia, Cramps (Sessions & Reinforcements) –California–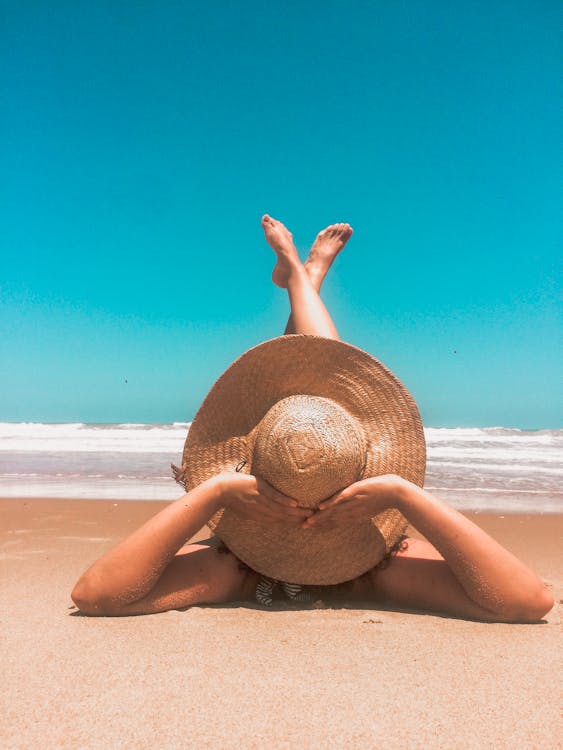 I have been working with Mariko on PMS and Menstrual Challenges including emotional swings, headaches, fatigue and insomnia leading up to my period, and cramps once my period starts. Mariko identified underlying allergies and trapped negative emotions, and after clearing those my symptoms went from a level 10 to a zero. What a relief!! I very highly recommend Mariko to any woman who has challenges in these areas. Her sensitivity, clarity and precision yield remarkable results.  –T.C.–
STRESS & HUMAN Relationship  — UT —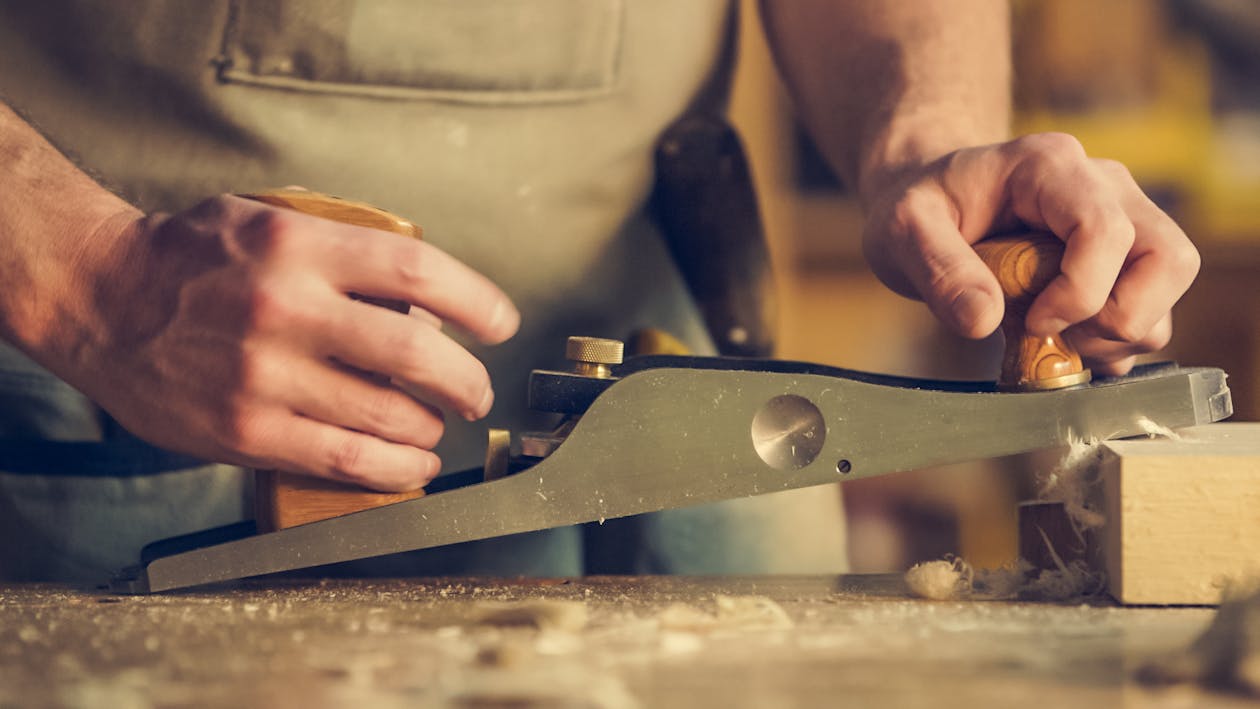 I was having trouble at work dealing with another trade company not getting along at all. I had Mariko treat me for my stress involved with the conflict that had gone on for about a month. The very next day it was almost as if I had forgotten about the bad situation. I was not bothered at all and feeling great. Thank you.  –M.S.–
Scary Night… 12 yr-old.  — UT —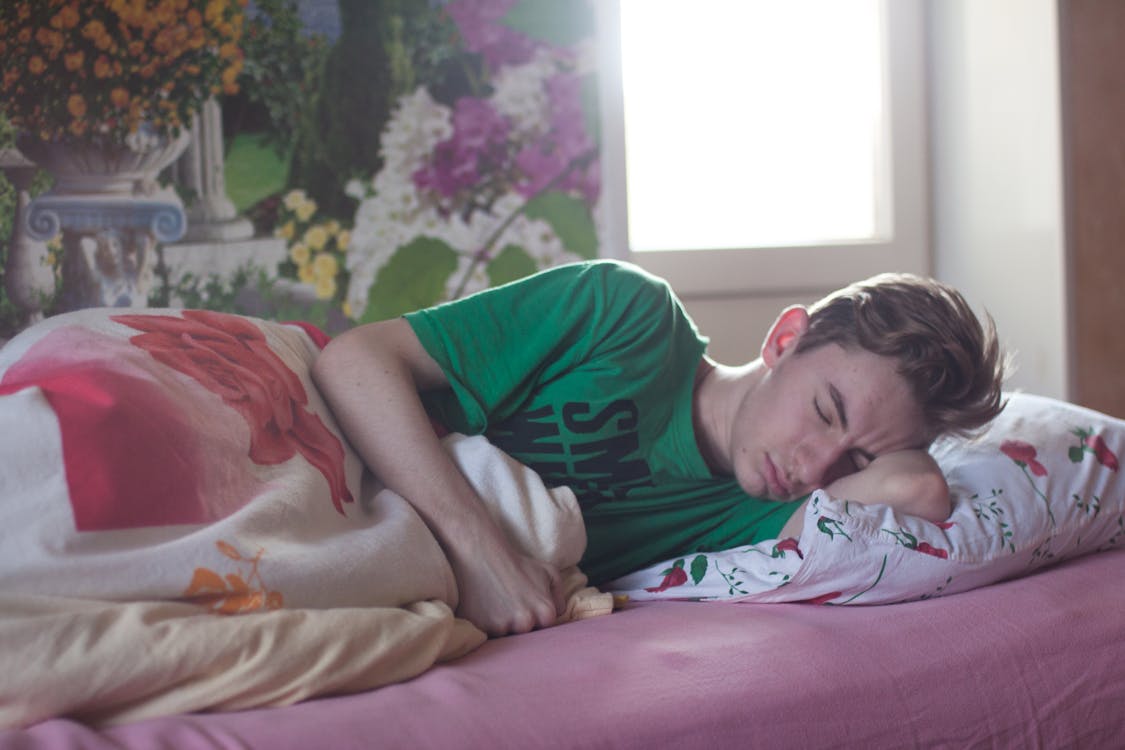 My son told me he woke up in the middle of the night and couldn't move. He said that there was a weird tingling pressure on his back like someone was holding him down. He was very scared of that experience. We booked a session with Mariko and she was able to get rid of the dark energy and the diseased spirits out of his room. That same evening, my son slept through the night and told me "My room just feels happy now. Like, a good place". It's been almost a week and he had not had the scary experience again. — S.S. —
Discomfort in Knee, Palpitations, Tightness, Sleeplessness … HEART WALL (Sessions & Reinforcements) Google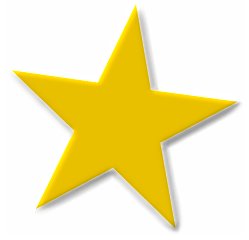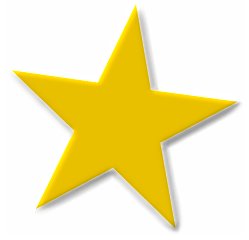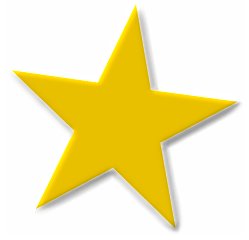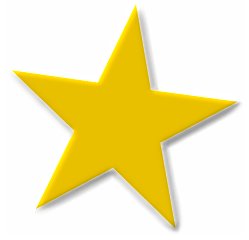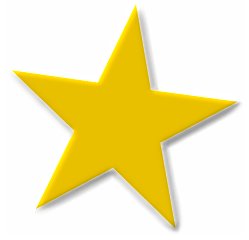 — Texas —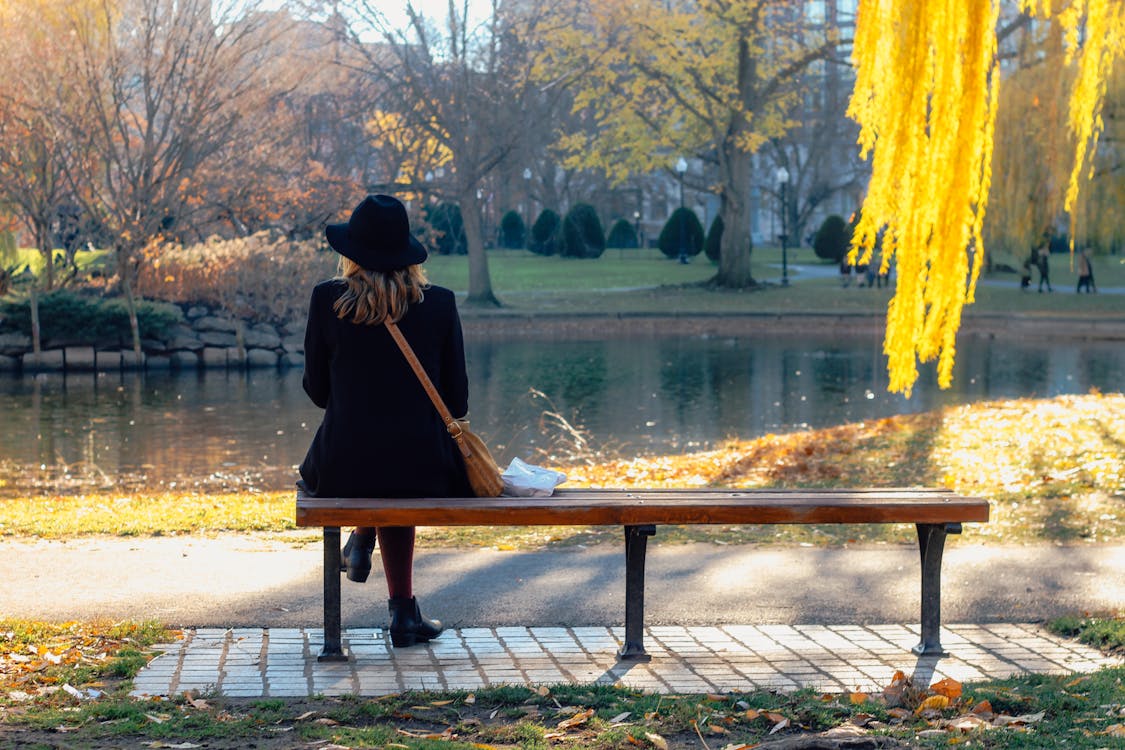 I was looking for an energy healer who could help my constant knee pain (osteoarthritis). I was having trouble walking and sleeping. I was also having trouble taking a deep breath, having palpitations, and feeling tightness on my chest, due to the pending surgery on my knee. I had 2 sessions with Mariko and my knee pain is gone and I no longer have tightness or heaviness on my chest. She eliminated trapped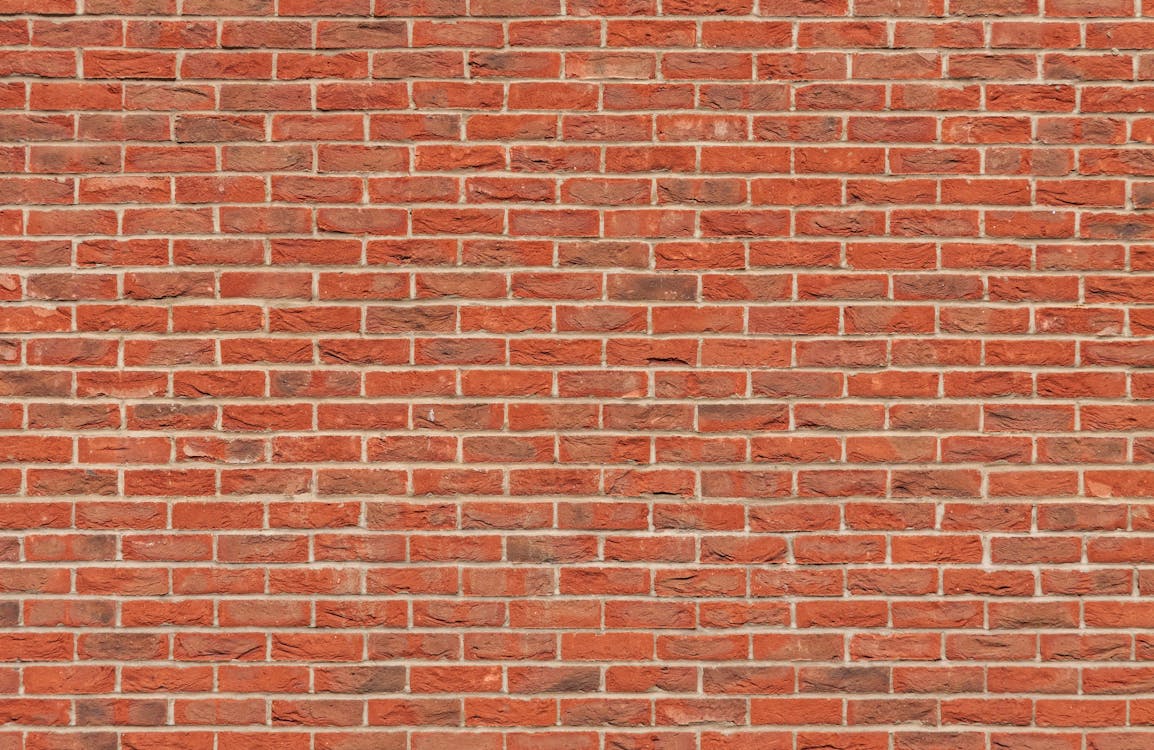 emotions I had been carrying around. I also had HEART WALL sessions and I am HEART WALL free! She is gifted and we are lucky to have her!
I am thankful to you and your husband!  — C.M. — 
Allergy, Sinus problems, Infections that doesn't go away (Sessions & Reinforcements) — UT —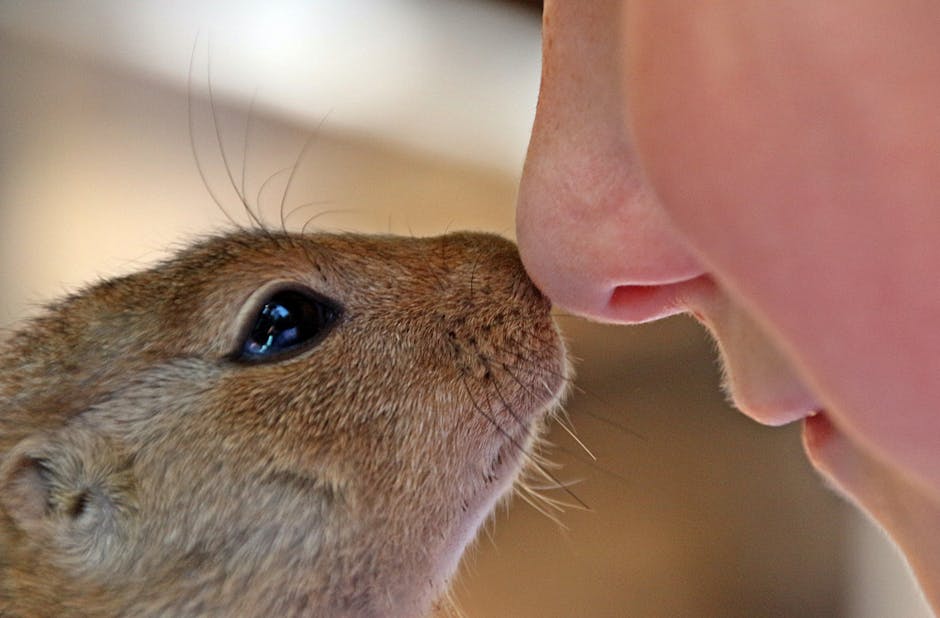 I came to Mariko with the intent to have her work on my allergies. I have always had a sinus drip that continually ran down the back of my throat. This caused me to cough and I used Antihistamine daily as needed to stop this issue.  Because I was continually fighting this congestion I would get sinus infections and have frequent colds. I felt like it was taking a toll on my immune system.  I'd taken a couple of courses of antibiotics during the past year and still felt my body wasn't responding. Years ago I'd been to the allergist and had all those annoying tests just to have him deem my allergies "unremarkable".  I had thought I would always have to live with this cough and drainage. I heard about Mariko and decided to give her methods a try. On the first visit she found that my body had sensitivity to bacteria in my intestines. After discovering this issue she treated me for it. As she treated me I felt my sinuses immediately drain. It was a very strange sensation. My sinuses remained clear for 6 days before I felt the slightest bit of drainage. I was treated again but differently and again felt my body's response. I had continual improvement over the next visits and it's like I never had the problem. Even though I had since then caught a winter cold the congestion and drainage was much less pronounced. I've slept better than I have in years. Thanks to Mariko. She is gifted. — S.M. —
Lower Back Discomfort that doesn't go away — Utah —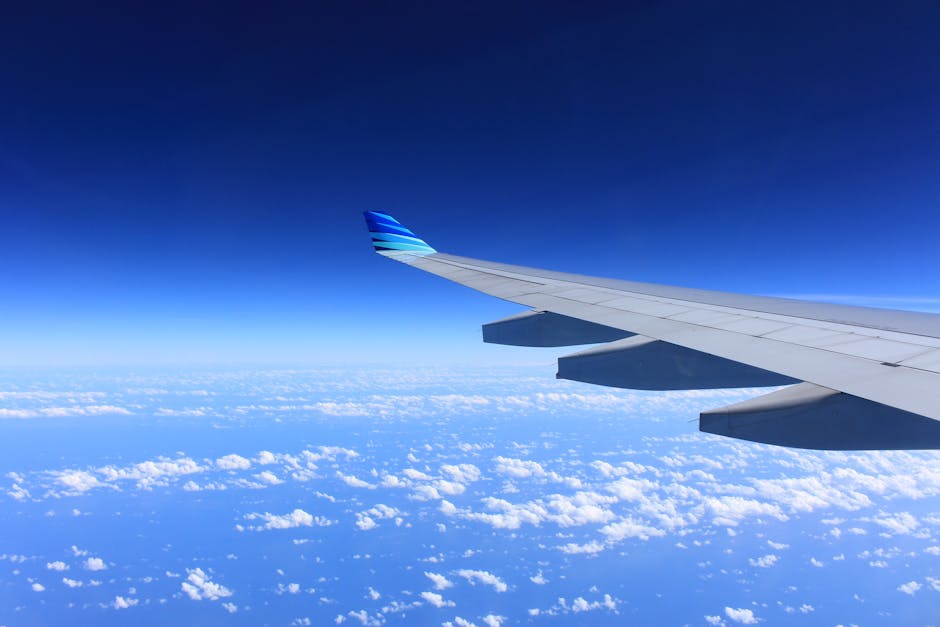 I came to Mariko not fully understanding what all she could help me with. I have suffered with osteoarthritis for over ten years. I have seen countless chiropractors and massage therapist to try and alleviate the pain associated with this condition. I sit all day at work which tends to aggravate my symptoms and cause me quite a bit of lower back pain. As we started our session Mariko discovered several layers of trapped emotions that were contributing to my lower back pain. After removing one after the other I noticed an easing in the tension until I felt a pop in my lower back area. After we were finished I stood up and was amazed to notice zero pain. I still have to stretch and keep up with a healthy lifestyle but I haven't had that debilitating pain return. Since this visit I have returned to see Mariko and have had countless other emotional and physical pains removed. It is so interesting how the mind, body, and spirit deals with emotional traumas and I have known no better way to feel the burden of these taken away so quickly. Thank you, Mariko.    — J.H. —
Irregular Period, Discomfort, Emotional Ups & Downs  — Utah —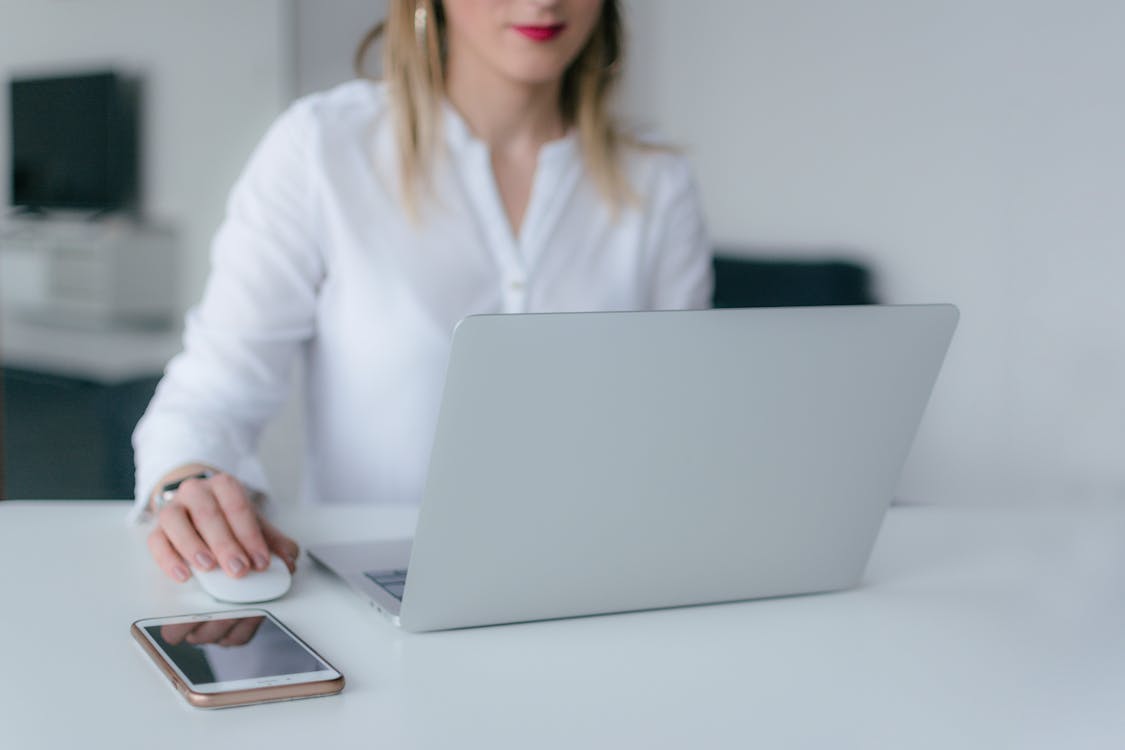 I have had the opportunity to work with Mariko and her husband, Ken, for a few months on a couple of different issues I was struggling with. The most recent being focused around my hormones and regulating my menstrual cycle. I haven't ever had a regular cycle, not that I can remember. I was really struggling with PMS and awful cramps during my period and the week before, even if I didn't actually end up having a period, and I would be so exhausted for all that time. I was noticing it getting worse and I was so frustrated trying to figure how to find some type of help and feel more in control of my emotions. I had 3 sessions working on this, after the 1st session I already felt so much better and lighter, I was so thrilled! We had the 2nd session the week that I should have been having a period but it hadn't come, yet. Within just a few hours of when we finished I started and with no cramping and no PMS! I was amazed and so happy. After finishing the 3rd, I feel like a new person. I feel like so much weight has been lifted off of me, I have my control and an incredible sense of freedom back! I am so, so thankful to Mariko and Ken!    –M.J.–