Hi! Welcome to the Testimonial page for Depression, Anxiety & PTSD.
Please go to "Fees/PayPal" page from the menu above to find out the details about fees, business hours, and how to make appointments. I am looking forward to working for you!
Sincerely,
Mariko Sato RN BSN
Disclaimer: I, Mariko Sato, do not diagnose, treat, cure, promise to cure, or prevent any mental or medical illness. The content of this website is not intended to diagnose, treat, cure, promise to cure, or prevent any mental or medical illness and it has not been evaluated by the FDA.  The testimonials in this website apply only to those who wrote them.  If you have any medical or mental issues, please contact appropriate physicians and professional counselors or go to the emergency department immediately. Please, call 911 if you have any medical or mental emergencies.
I Recommend Her!  Google Review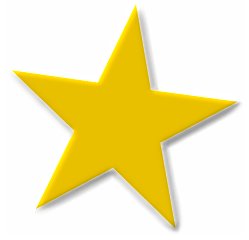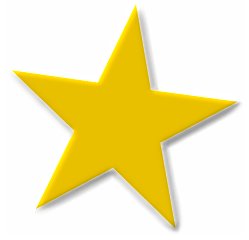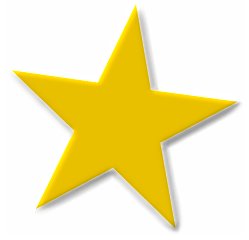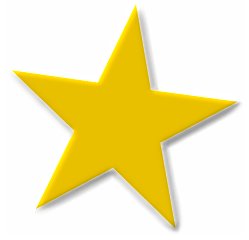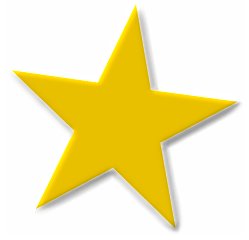 Mariko has helped my family and me overcome and manage depression, fears, diet intolerances, and allergies. I highly recommend her!! If you are uncertain, read her website testimonials – you could have similar success!!                        —M.J.,Utah— 
Absolutely! Google Review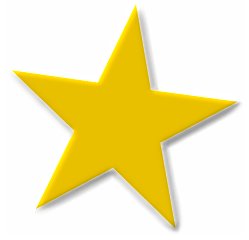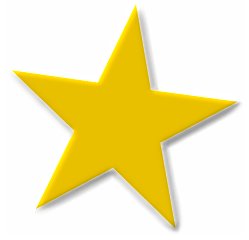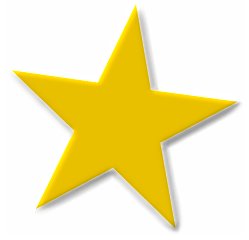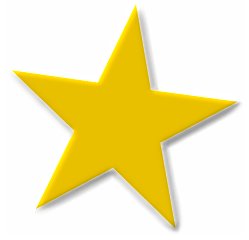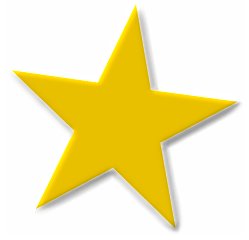 Mariko is a most skilled, caring, and professional healer. I would recommend her absolutely! –J.S.–
Life Changing Energy Work — Texas —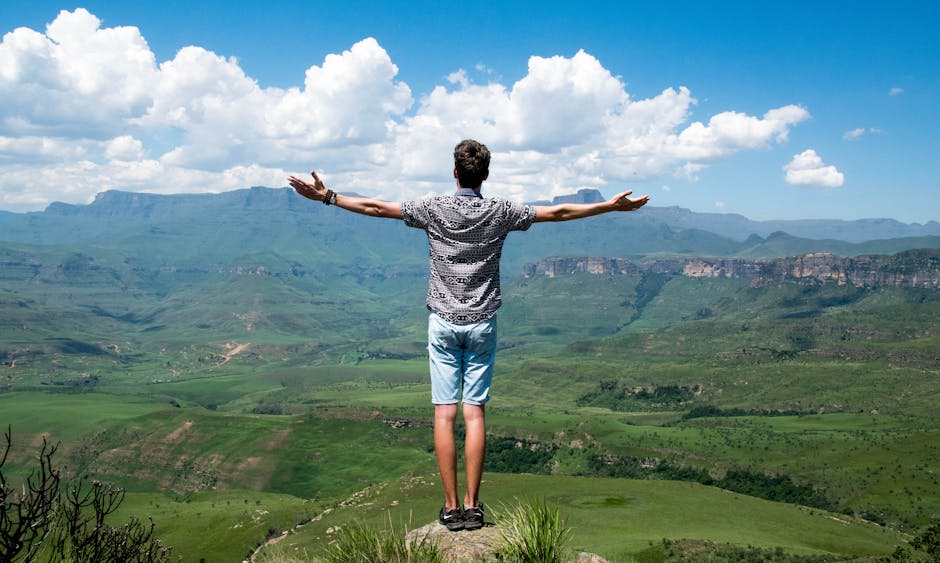 I cannot thank Mariko enough for the work that she does. Everything that came up in my session was absolutely correct and spot on. I am able to see everything that I had not been consciously aware of, that I have been holding in my energy. Hearing everything that comes up is all true and it only helps me to face and heal those things that have been hidden from me. I have been working with Mariko for some time and she gets to the very core of what has been in my way of healing myself. You cannot get anyone better than the work that she does. Each session is opening me up more and more and I am so grateful to have found her. My life is changing with each session and I can feel how powerful her work is in each session. Thank you so much Mariko for all that you do for all of us. Bless You! 
Depression  – Utah –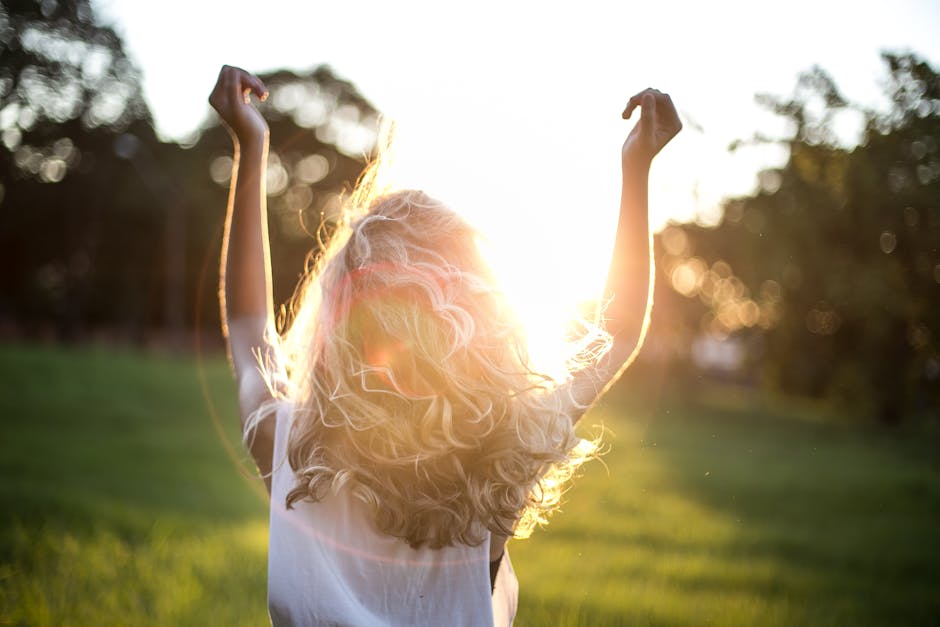 I have had several sessions with Mariko for various things, I think she is wonderful. Some issues take multiple sessions and some take just one. I struggle on and off with feelings of severe discouragement and depression, however, these come and go. I asked Mariko if I should have regular sessions to keep these feelings at bay, but she tested my body and it said I would "just know" when I needed her help. This has been very accurate and I have gotten some "as-needed" help from Mariko several times. 
My most recent experience with this was when I was feeling very bad – it is important to add that the bad feelings don't come at once, it is slow and progressively darkening. I don't know if I had gone too long without help or if this was just a particularly harsh time, but I couldn't find any happiness in my mind. Everything was dark – even when I was reading books to my kids all I could think about was cutting myself or stabbing myself or bashing my head in the kitchen cupboards (in a clear mind, these things sound ridiculous, I know, but what can I say? It was real.). To be a mom and wife and neighbor and friend, I was on auto-pilot. I would actually say to myself, "Just don't speak…you'll be in bed soon…if you speak you'll fight, but just don't say anything…  My very sweet husband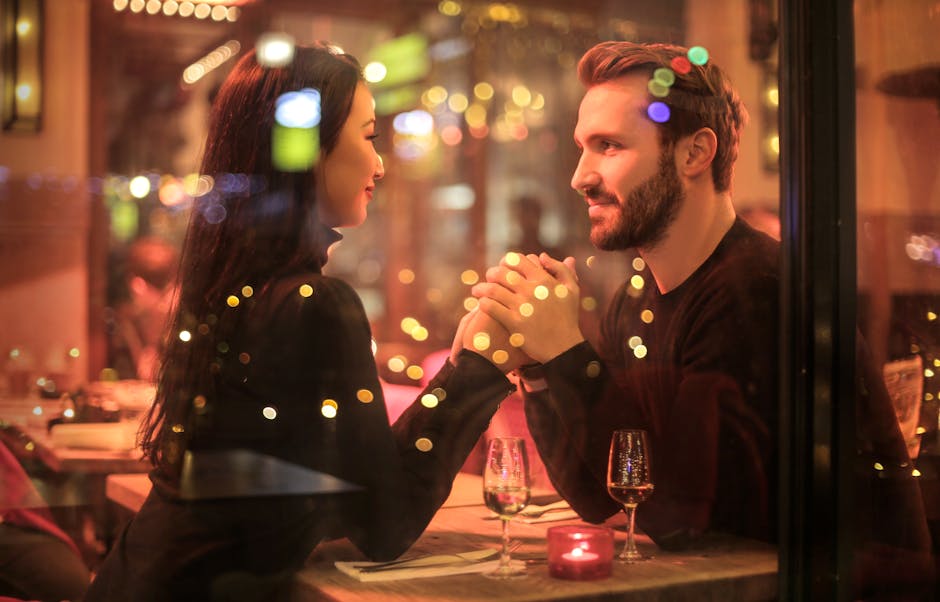 who never picks a fight with me was always under attack for dumb things so I'd just try not to even speak at all. In the back of my mind I knew things weren't right, and I considered calling Mariko, but I didn't see a real need for myself (it's always easier to get help for your family members and not yourself, right?). I delayed help and the feelings got worse. I was always so mad and my heart felt so heavy and sad. I had to hide knives and there were times I couldn't go into the kitchen at all because I was afraid of what I might do to myself. I didn't really think I needed to, but I scheduled an appointment with Mariko. 
During the session, which was only an hour, I literally felt the darkness being lifted off of me in degrees – it was as if I had multiple domes on me – you know like those coverings for food at fancy restaurants? I felt like there were 20 or more domes covering me and as Mariko was doing what she does, the domes were lifted one at a time so by the end of the session I felt free, unburdened, and I had a clear mind again. I felt like myself! I have no idea why I get so down and dark sometimes, I feel like I'm a normal person with regular spiritual and religious habits – I do everything for myself to keep me as emotionally sane as I can be! But the truth is that I do get down and I can't help it. And the other truth is that Mariko can help me feel better. And she's fast and I can get back into my life enjoying my children and not ever-clouded by such darkness.           
I wholeheartedly recommend letting Mariko help you if you are doing what you can do to feel good but just need some extra help. She's amazing and she will help you to feel amazing, too!                   
Unexplained Pain, Anxiety & Depression  —- Texas —-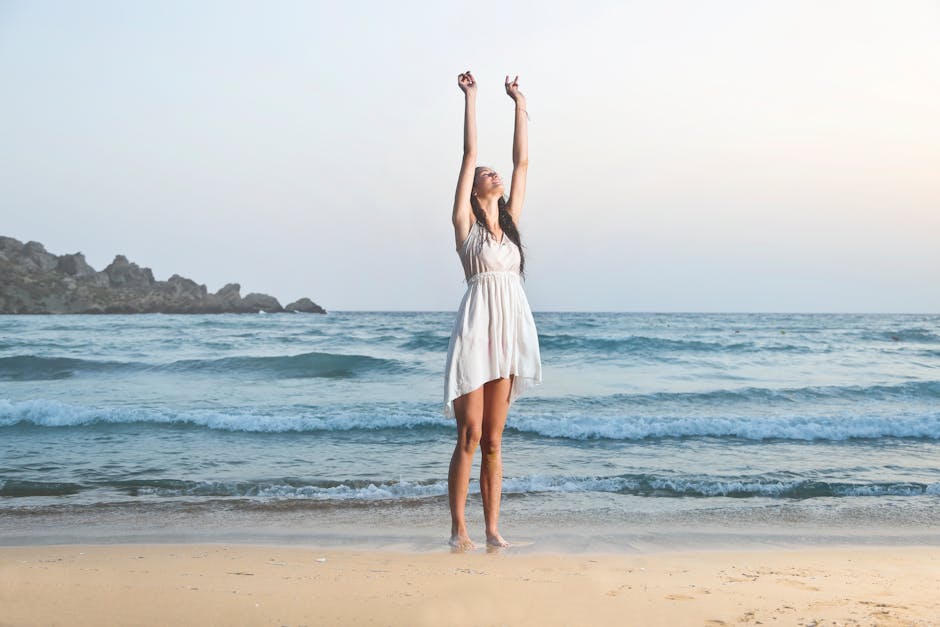 I will have to say that after working for several months with you Mariko, it is only a miracle how much has been cleared from my energy and how my life has changed. I do have to say that it does take to consistently be at it but my being consistent has definitely paid off. When I first started working with you I felt that it was going to maybe not work, but where I am today is beyond what I expected. Your being so thorough is what has been key. You kept in there with me and it was some heavy energy that I had but you kept on top of it with me and all that I was holding.
The most interesting has been the removal of all the ancient traumas that were definitely holding me back. As you removed trapped emotions from this life, the ancient trauma energy began surfacing. Session by session you continued to release those trapped emotions from ancient past and each time I kept feeling better and better. Who was to know that all of those old negative energies resonate within me and cause pain, anxiety, depression, and sorrow.
I would highly recommend everyone continuing to go deeper into removing ALL trapped emotions from this life AND ancient past. My energy now has never been so clear. My life has been changing daily now. The journey of healing my soul has been interesting and it really never bothered me, what happened back then, because all of that has been over and done with anyway, I'm here right now and this life is all that matters. 
I will continue to work with you as I move forward and as things surface. It has been so worth doing this work, I only wish for everyone to do this because what it does is set you free to live your life in your own clear energy, free of trapped emotions that had been held inside of us. The choices I make now no longer feel uncomfortable, I know more and more who I am and I get to live free of fears that I had been holding in my energy all my life. I am grateful for my life now. Thank you so much Mariko for your work and patience and diligent effort to help me and others.                     
Anxiousness, Immobilized & Sadness  — Utah —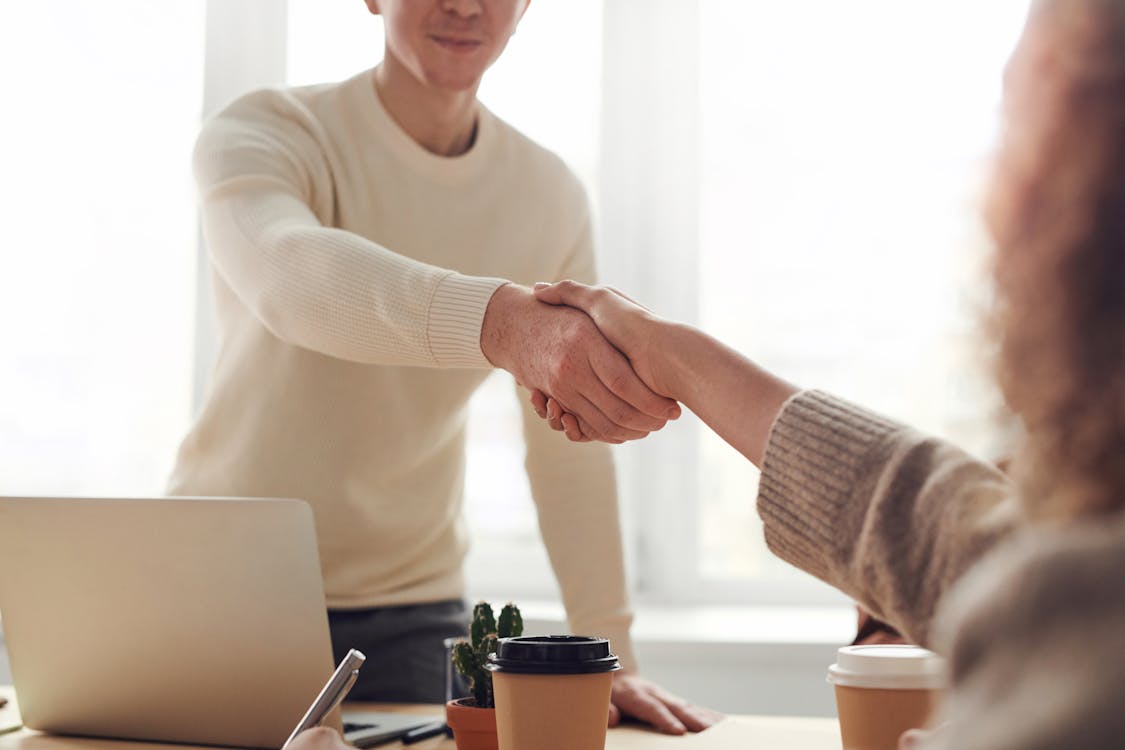 Since Mariko released my trapped emotions I have noticed a difference in my thought process being more positive toward some things.   Since I haven't been able to find real joy for quite a few years and I feel like my life and the things I do every day are not fulfilling at all. Before the sessions my anxiety over talking to people and making difficult decisions was at an 8 to 9 in the scale of 0 to 10. I sometimes felt immobilized by it. My depression occurred 4 to 5 days out of the week in the severity level of 7 to 8. I felt like there was nothing enjoyable to live for.
The next day after the first session with Mariko I was able to go in to an evaluation at work with my boss and I didn't feel even a bit anxious which was wonderful. No clinched chin muscle, no racing heart, and my mind was clear and had positive thoughts.  I was also able to focus and get everything ready for a big church activity and not get too overwhelmed or get anxious about being in charge. I didn't double or triple think myself. And I feel like when things do upset me or rub me the wrong way I am able to get over them a lot faster. Like I can talk myself through them and not dwell on the issue.
I've had 3 sessions with Mariko so far. It's been 3 weeks since the first session.  I can think through things and feel empowered by my decision. My depression has also improved. It's only when I'm worn down at the end of day but even then I'm not so depressed. I have been able to feel happiness and excitement instead of stress and remorse.  This is a wonderful freedom I am beginning to feel within my life.  I can't wait to continue this work and remove my Heart Wall so that I can truly live my life with love and joy.  Thank you, Mariko, for your efforts and talent.        
"I can FINALLY move on after a year and a half of trying …" — Utah —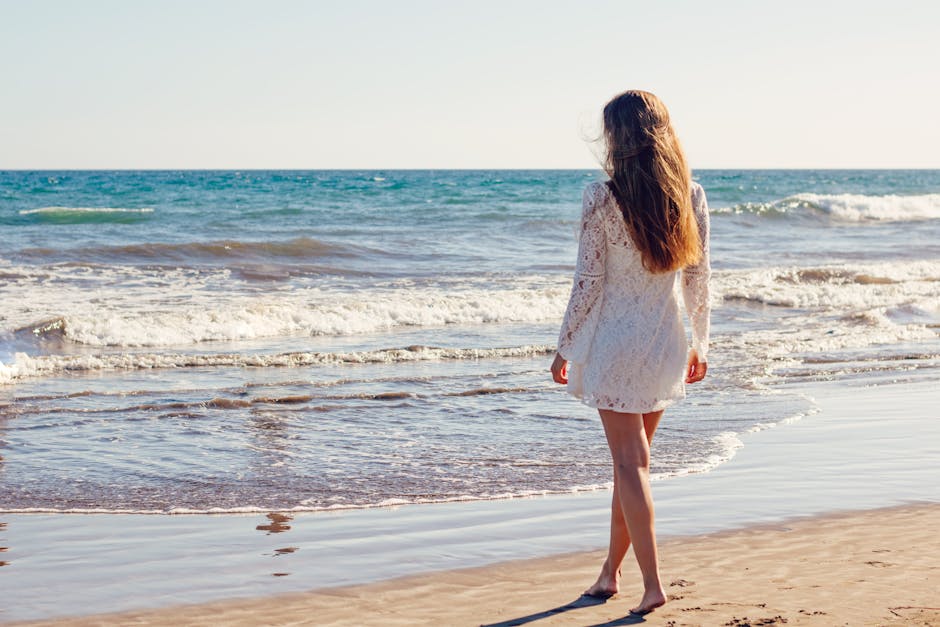 I had some bitterness towards my co-worker for a year and a half.  She had done something to me that was unforgivable that hurt me and my family. For a year and a half, I was resentful, and hateful towards her at work. I had visited my HR department to discuss the situation and even read a book to improve my feelings towards her and the incident. I was easily irritated at work, and my negative feelings were bringing me down. Through therapies and reading books, I was able to control some of my feelings but the negativity would always come back, only hurting myself. 
I gave a try and had a Proxy session with Mariko in hopes that my negative feelings can be let go.  I had session on Saturday, and when I returned to work on Monday, I felt completely different about her. I had no negative feelings towards her!! I was FINALLY able to move on, after a year and a half of trying.         
Pain…Physical & Emotional — Utah —
Recently, I started having pain in my throat since I made a plan to visit my mother who lives far away. I had some flash back during the night and I couldn't sleep without a pill every night. For years, I have had to deal with this kind of emotional and physical situation each time I planned to visit my mother.
So I went to Mariko's therapy. I said that both my physical and emotional pain was 4/10 but my sub-conscious mind said that it was 10/10.
She found my personal torture, which was throat surgery when I was 8 years old and it trapped my emotion and brought pain to my throat. She also released all my trapped emotion about my mother. It was a very peaceful nice feeling after the session and I was so surprised all of my pain disappeared on the same day and I haven't had any of that pain come back since then! Mariko is such a caring person that she even offers "after care". She asked me how I felt the next day.
That night I slept well without a pill and woke up very peacefully. However I didn't know why the memory of my past surgery came into my mind. Soon after that, my breathing started to be painful, and I felt like I was suffocating. It was the exact same situation that I experienced 50 years ago. I texted Mariko and she did a proxy for me. Even though I was home, not seeing her, I could tell that she released my echo. I started breathing easily and I felt peace and calm return to me. I slept well at night, with no pain.
I received a second therapy from her and now I have confidence to visit my mother with a healthy mind and body. Thank you so much, Mariko.                                         
I Recommend Mariko…, Pain, Depression 
& HEART WALL — Louisiana —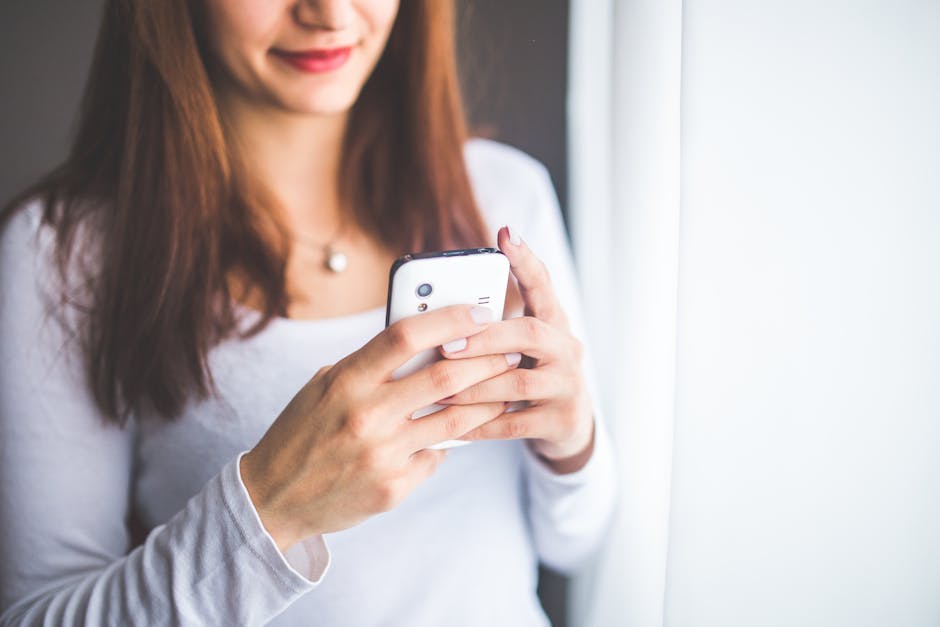 Mariko Sato does an excellent job. She is thorough, focused, and diligent. She is caring and professional. What impressed me most about her is her work ethics. In the beginning of the session, she talks with her clients in depth with muscle response testing to find the focus of the session. 
It was very interesting as we were preparing for one of our sessions she explained that two issues were coming up for clearing. She told me I had an option of doing more Heart Wall session or to work on a pain issue. I asked if that specific issue was providing her with a 10 in severity. She confirmed the intuitive feeling I had about that issue by muscle testing and told me, "Yes, it was a 10+". We asked which issue would benefit me most at this time to be cleared and proceeded accordingly.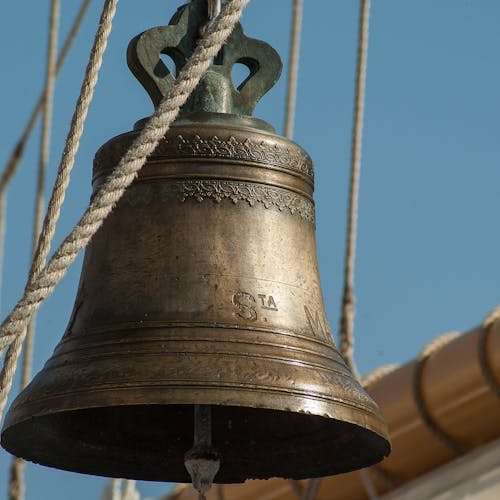 Occasionally a person may experience some emotional resonances after the session. These may be what is called an "Echo." Echoes are trapped emotions that have been released and are in process of leaving your body and your life.  Mariko's sessions include a follow up clearing by quick proxy (about 5 minutes) the next day to remove any residual "Echoes" if they are present after the session.
For more information about the Echo see Mariko's Blog
www.eliminationtherapy.com/blog/
I have experienced these Echo's. Mariko cleared them and I instantly got relief. This is truly another benefit of having a session with Mariko. She is the only practitioner I have found to offer this service at no additional charge.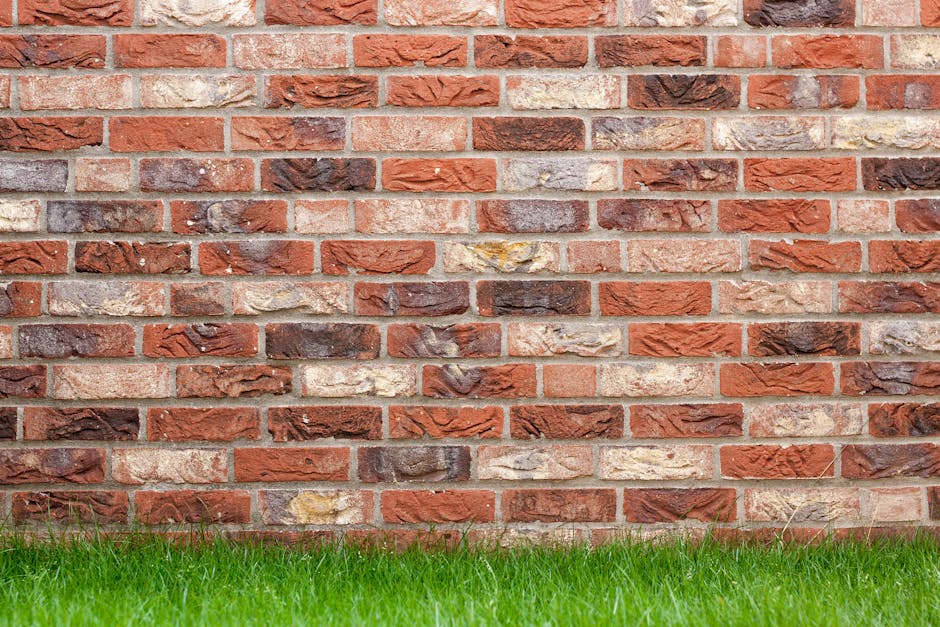 Mariko has provided me with many healing sessions. She has been extremely helpful in locating and removing Heart Walls, as well as issues that have a severity of a 10 (or higher). And as a result many areas of my life that had been a struggle improved. 
If you have trouble with issues in your life that never seem to be healed, resolved, to be free of or perhaps you need closure them I recommend having sessions with Mariko. She offers a discount when you buy a coupon.
Sincerely,   
–D.D.–                          
Anxiousness — Utah —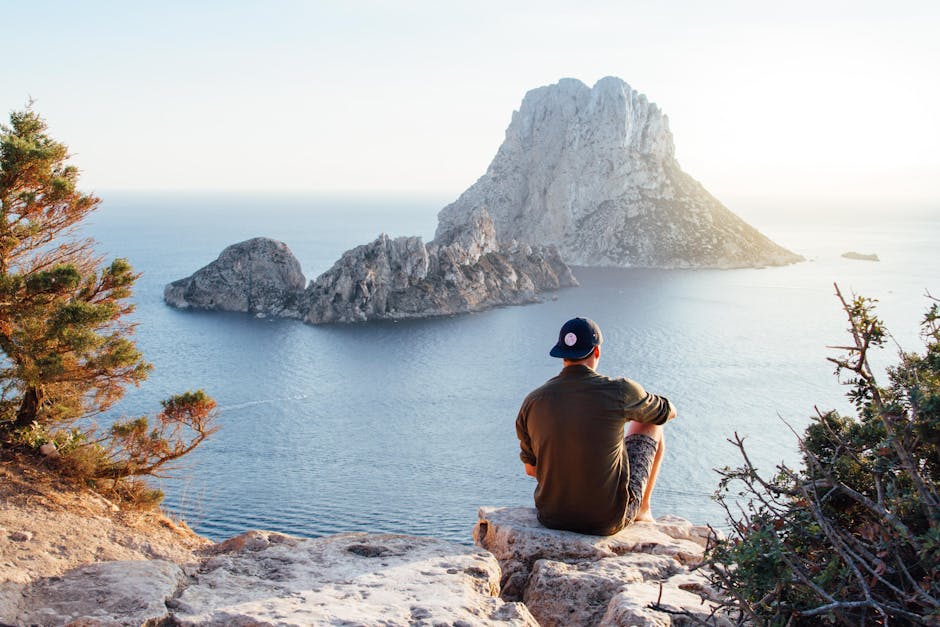 When I went to see Mariko Sato, the experience I felt was very beneficial to my everyday life and how I feel. I was very calm and just felt like a weight had been lifted from my shoulder as far as my emotional well-being goes. I have slept much more sound and have felt very refreshed in the morning than before I had my first session. I would go and see her again without hesitation. The things that were bothering me or bringing me down have not been on my mind which has put me at ease.        
Anxiety — Utah —                                                               
Mariko, I feel so good today from yesterday. I notice a difference. I feel like I died from the dark and gray place I was in to a new life in a better place. I feel calm, happy and GRATITUDE, and life looks so much more positive. Thank you! —- update —–It's been three days since the session, I woke this morning with no anxiety. I have felt calm and strong all day and I process my life differently. I feel in the present more.  I have an overall feeling of safety, hope, security. I have never experienced these emotions at the same time before. I am reaching out more and wanting to engage more with people and life. Thank you.    
Disclaimer: I, Mariko Sato, do not diagnose, treat, cure, promise to cure, or prevent any mental or medical illness. The content of this website is not intended to diagnose, treat, cure or promise to cure any mental or medical illness and it has not been evaluated by the FDA.  The testimonials in this website apply only to those who wrote them.  If you have any medical or mental issues, please contact appropriate physicians and professional counselors or go to the emergency department immediately. Please, call 911 if you have any medical or mental emergencies.
—
Anxiety  — Hawaii —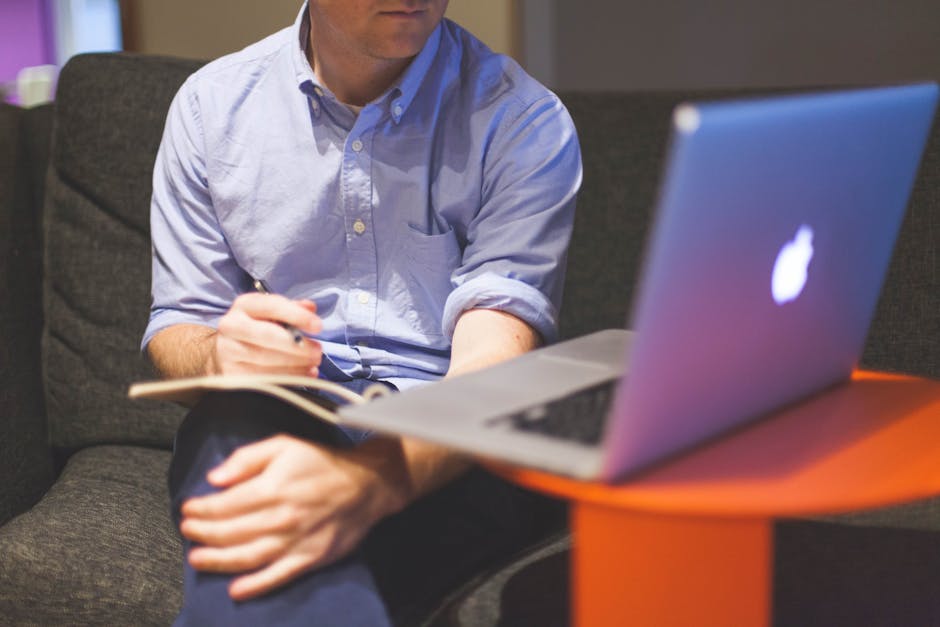 As a new hire I am on a steep learning curve. My seniors are always asking me to do things I've never quite had experience with and it can be quite stressful at times. My palms were constantly sweaty and I had a heavy anxiety pounding in my chest. It would start early in the morning and will continue throughout the day. I texted Mariko to see if she can do a session for me. She texted me right back.  Shortly after my session the anxiety I had been feeling started to disappear.  In 10 minutes time it had gone and my palms ceased to sweat. I was amazed.  She texted me asking how I was feeling. I texted her back that my anxiety came down from 8 to 1 or 2. She further removed the remaining causes for my anxiety and finished the Remote session. My anxiety was gone! Thank you Mariko!    – K.J. –
FYI: If you have done sessions with me before and if you're too busy to attend the session you're welcome to do the Remote session. I will call you briefly and get information for your session, about 10 min or so. 
Christmas Blues  — Utah —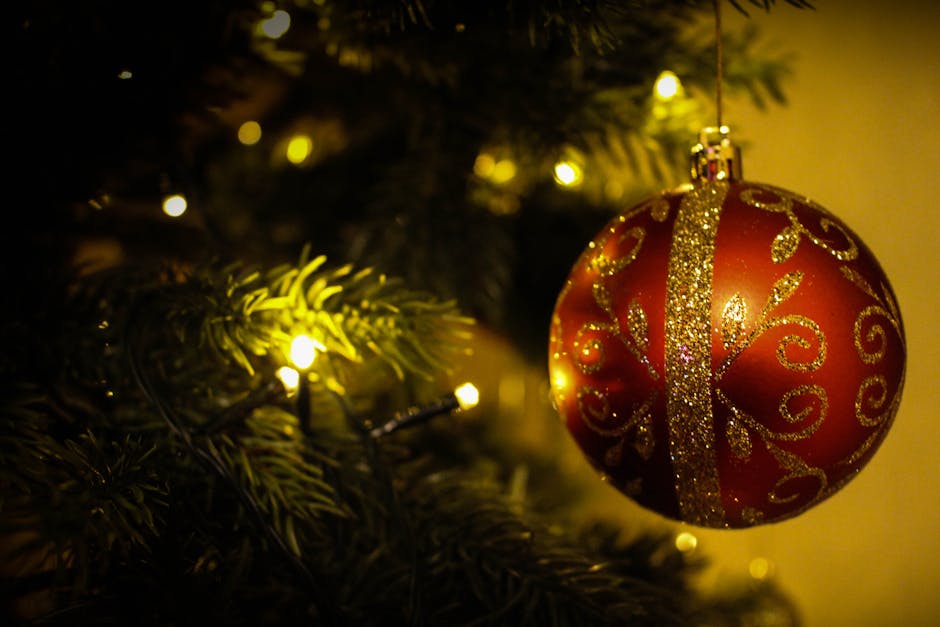 I was starting to feel overwhelmed, closed in, and did not find joy in being with friends and extended family members. I left like it was easier to be alone than being involved with the people I love. Christmas was coming up and I felt so overloaded with social activities. I felt no joy in my job and my personal life. I started to feel everything was an obligation to me, and I did things because I had to. After Christmas, I was exhausted with mixed emotions.
I reached out to Mariko for my mild depression, and she was able to release the emotional blockages that were blocking me from being happy. After the session, I felt the heavy burden lifted. I now feel positive and motivated! I feel like I want to see my friends and relatives. I feel like my job has a purpose that serves me and my family so well. I believe in myself so much more than I did before. I started texting all my friends and no longer felt that socializing is a chore, but a blessing. Thank you.     
Heart Wall  — Utah —                                                                   
Contrary to popular belief, I had the hardest time loving others and letting people in after my full time voluntary service for my church. Some would say that such voluntary service ought to have the opposite effect, but no. I had no emotion. I blocked and ignored important individuals and strangers who sought friendship. I was truly numb and my energies spent from the rejections of strangers, other voluntary workers, and even the leaders of the church. I could not talk to others and felt a constant fear lingering deep inside my chest at every social encounter. The feeling of dread whenever I talked to anyone was so exhausting that I became a hermit feeling alone in a room full of people. I was incapable of opening up and expressing genuine sincere care to the people who were close to me, and those who wanted to be close. My recovery has been a slow and steady prayerful process of emotional reconciliation. I had 3 Proxy sessions with Mariko to remove my Heart Wall. To my surprise, shortly after my Heart Wall was removed I did not feel the fear when I talked to an acquaintance. I didn't feel numb. What I felt was far from the social and emotional apathy that I had felt for so long. It was happiness and the freedom to love openly. My friends see a difference in me and most importantly I feel a difference in me. Thank you, Mariko, for healing me!                  
Sore throat & Anxiety  — Utah —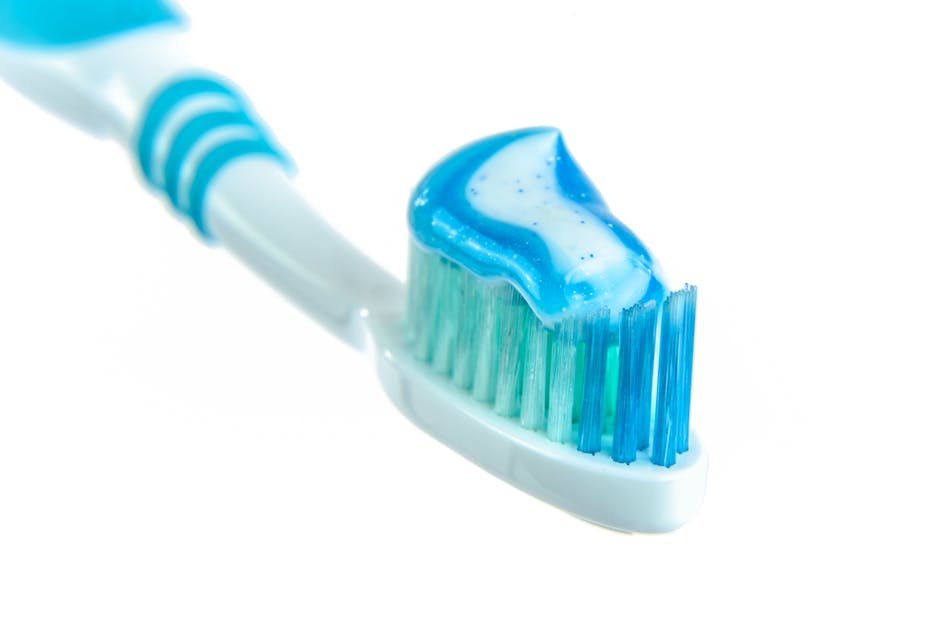 I had a sore throat for 2 weeks. I tried pain medications along with higher doses of vitamin C products. I felt anxiety as well.  I turned to Mariko for a session. She eliminated my allergy for the bacteria and virus that was causing my sore throat. It was suggested I avoid mint and the chemicals in the toothpaste, dental floss and mouthwash for 24 hours. Within a day my sore throat was gone along with the negative emotions that were causing anxiety.           
*FEEs: Please go to "Fees/PayPal" page from the menu above to find out the details about fees, business hours, and how to make appointments.
I'm looking forward to your sessions!