NAET Practitioner
霊気 Reiki Master
Mariko Sato RN BSN                                                           Elimination Therapy, LLC                                                                                             1148 N 225 W, Centerville, UT 84014    
(801) 503-2236                                                                   
Hi! This is Mariko Sato RN BSN. I am an Emotion Code, Body Code, NAET, Allergy Elimination practitioner and a REIKI Master.
I have done bedside care as an RN for 9 years. I've seen many lives saved in the hospital. I have also seen many individuals' quality of lives improved because of Alternative Healing methods. I think one of the most unique things that I do and doctors in the hospitals don't is the MRT (muscle response test). MRT is the way for us to communicate with our subconscious mind/spirit who knows everything about us. Many times we don't know what the underlying causes are for the issues until we ask them by MRT. There is no expected outcome or protocols that apply to everyone. The issues and the underlying causes are unique to each individual.
I've had great success with people who have issues with
All kinds of Aches & Pain (Acute & Chronic) such as Fibromyalgia, Arthritis, Rheumatoid Arthritis, Headaches, Abdominal Pain, Sharp Pain, Dull Pain, Stabbing Pain, Tightness, Lupus pain, etc…
All kinds of Emotional Issues such as Anxiety, Depression, ADHD, PTSD, Flash Backs, Heart Aches, Sadness, Despair, Fear, Anger, High Stress, Emotional Numbness, Unresolved Emotional issues, Heart Wall, Relationship, Loss of Loved ones, Bulling, Oppositional Behaviors, etc…
Other issues such as Sinus issues, Bloating, Menstrual Cramps, Allergy, Rash, Bed-wetting, Tremors, Seizures, Pre-Parkinsons, Addictions, Weakness, Fatigue, Motion Sickness, Dogs & Horses, etc…
I am committed to helping you take your life back, releasing you from your physical and emotional pain, and improve your life.
Below is some of my clients' testimonials: 
Disclaimer: The content of this website has not been evaluated by the FDA. This website is not intended to diagnose, treat, cure, promise to cure, or to prevent any physical, mental, or medical illness. The testimonials in eliminationtherapy.com apply only to those who wrote them. Effectiveness of the sessions is not guaranteed. If you have any medical or mental condition, you should contact appropriate physicians immediately. Please, call 911 immediately if you have any medical or mental emergencies.
As the mother of 5 children, all but one, have been diagnosed with ADHD.  He is 6 years old. I speak as someone who has had a son on Ritalin, behavior modification therapy, counselling, you name it, we tried it. Two years ago my son was respectfully kicked out of 2 pre-schools.  His inability to sit still was something no one wanted to deal with. Then when he began kindergarten last year, it became so traumatic, he began to bite his finger nails to the stubs. He wouldn't eat, let alone take medication.  He wasn't sleeping, he even stopped using the bathroom. Finally I withdrew him from school. I tried private tutoring. The tutor would follow him around and teach him.  About two weeks ago, I was introduced to Mariko. I thought "It can't hurt".    The next day after the proxy session with Mariko, my son sat at a table and ate.  He then colored for over an hour, also at the table, he wrote me notes on paper, he spoke to me about his adventures swimming, none of which he has ever done before. I cannot deny what has occurred. He now has an appetite, sleeps through the night, and hasn't bitten his nails in 5 days. Mariko, thank you, thank you, thank you!
                  —————————Update————————
He's been back to school and doing great!
Sinus Problem (In-person session)                                       I went to see Mariko with the intent to have her work on my allergies. I have always had a sinus drip that continually ran down the back of my throat. This caused me to cough and I used Benadryl daily as needed to stop this issue.  Because I was continually fighting this congestion I would get sinus infections and have frequent colds. I felt like it was taking a toll on my immune system.  I'd taken a couple of courses of antibiotics during the past year and still felt my body wasn't responding. Years ago I'd been to the allergist and had all those annoying tests just to have him deem my allergies "unremarkable".  I had thought I would always have to live with this cough and drainage. I heard about Mariko and decided to give her methods a try. On the first visit she found that my body had sensitivity to bacteria in my intestines. After discovering this issue she treated me for it. As she treated me I felt my sinuses immediately drain. It was a very strange sensation. My sinuses remained clear for 6 days before I felt the slightest bit of drainage. I was treated again but differently and again felt my body's response. I had continual improvement over the next visits and it's like I never had the problem. Even though I had since then caught a winter cold the congestion and drainage was much less pronounced. I've slept better than I have in years. Thanks to Mariko. She is truly gifted.
Acute Stabbing Pain, Fibromyalgia & Abdominal Discomfort (In-person session)
I had acute stabbing pain in my right lower abdomen that worsened over the course of a day. After two ER visits, the doctors had done every test they could and still couldn't find the cause. I went to Mariko for this stabbing pain and she was able to tell me that the pain was due to allergic reaction to two different parasites that was on shrimp and lettuce that I ate 4 days ago. She also told me that the part of the underlying causes for my Fibromyalgia pain and abdominal discomfort is due to my allergies. That night she was able to alleviate the stabbing pain in my right lower abdomen. She also eliminated my pain from my fingers, wrists, shoulders, knees and toes. I have been avoiding the foods that would have the parasites on them and my pain is gone. So far Mariko cleared my allergies for eggs, Vitamin Bs, Sugar, Grain, and Vitamin Cs. I will be able to do allergy elimination to get rid of my parasite allergy after my next allergy elimination session for Calcium and Yeast.———————-Update: my parasite allergy is removed I no longer have the abdominal pain!!! Thank you!!!
Pain…Physical & Emotional (In-person session)                            Recently, I started having pain in my throat since I made a plan to visit my mother overseas. I had some flash back during the night and I couldn't sleep without a pill every night. For years, I have had to deal with this kind of emotional and physical situation each time I planned to visit my mother.
So I went to Mariko's therapy. I said that both my physical and emotional pain was 4/10 but Mariko said that my sub-conscious mind told that it was 10/10.
She found my personal torture, which was throat surgery when I was 8 years old and it trapped my emotion and brought pain to my throat. She also released all my trapped emotion about my mother. It was a very peaceful nice feeling after the session and I was so surprised all of my pain disappeared on the same day and I haven't had any of that pain come back since then! Mariko is such a caring person that she even offers "after care". She asked me how I felt the next day.
That night I slept well without a pill and woke up very peacefully. However I didn't know why the memory of my past surgery came into my mind. Soon after that, my breathing started to be painful, and I felt like I was suffocating. It was the exact same situation that I experienced 50 years ago. I texted Mariko and she did a proxy for me. Even though I was home, not seeing her, I could tell that she released my echo. I started breathing easily and I felt peace and calm return to me. I slept well at night, with no pain.
I received a second therapy from her and now I have confidence to visit my mother with a healthy mind and body. Thank you so much, Mariko.
Loss of Loved One (distant session)                                          
My father passed away 4 days before Christmas after a tragic fall. The day after his death I sat alone in his home feeling quite overwhelmed and devastated. Unbeknownst to my family, I had a session with Mariko. The heaviness left, I felt relief. I felt focused. What could have been a depressing and dreary holiday was the sweetest most precious gathering for me and my family. We were able to put together a beautiful and sweet Memorial Service. The next day our annual family Christmas Eve party was truly a celebration of what Christmas represents. We felt peace and joy.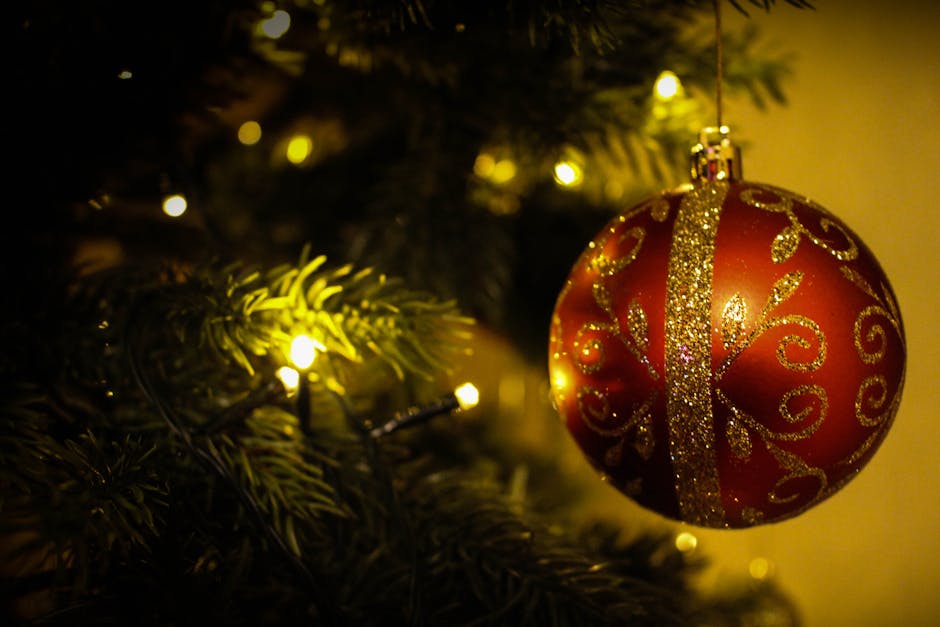 Christmas Blues (distant session)                                                      I was starting to feel overwhelmed, closed in, and did not find joy in being with friends and extended family members. I left like it was easier to be alone than being involved with the people I love. Christmas was coming up and I felt so overloaded with social activities. I felt no joy in my job and my personal life. I started to feel everything was an obligation to me, and I did things because I had to. After Christmas, I was exhausted with mixed emotions.
I reached out to Mariko for my mild depression, and she was able to release the emotional blockages that were blocking me from being happy. After the session, I felt the heavy burden lifted. I now feel positive and motivated! I feel like I want to see my friends and relatives. I feel like my job has a purpose that serves me and my family so well. I believe in myself so much more than I did before. I started texting all my friends and no longer felt that socializing is a chore, but a blessing. Thank you.
 PTSD (distant session)
I had some post-traumatic stress.  Even after the event, I kept having flash backs of the negative things that happened.  When I was at the grocery store, when I was walking home, when I would lay down, it was there at every turn when my mind had time to day dream of what had occurred.  I could not control it and it would leave me feeling anxious, raged, depressed, and guilty.  The Severity of these flash backs were 10/10 and it happened multiple times every day. 
I told Mariko about this problem over the phone.  I had 5 sessions by proxy and she kept me on the phone the entire time during the 5th session. After the 1st proxy session it was still a 10/10 but after the 2nd it became a bit better.  After the 3rd proxy session it went down to 5/10 and I experienced a lot less flash backs.  After the 4th, 2/10.  after the 5th, zero.  After each session I felt a bit different.  My emotions were a whack and I had some mood swings and then I had some vivid flash backs. But a couple days after each session, my level of overall PTSD lowered.  I am so glad that I was able to have my PTSD resolved and my mind freed from past events.  I can now concentrate on the now and not the past.  Thanks Mariko!
Anxiety (distant session)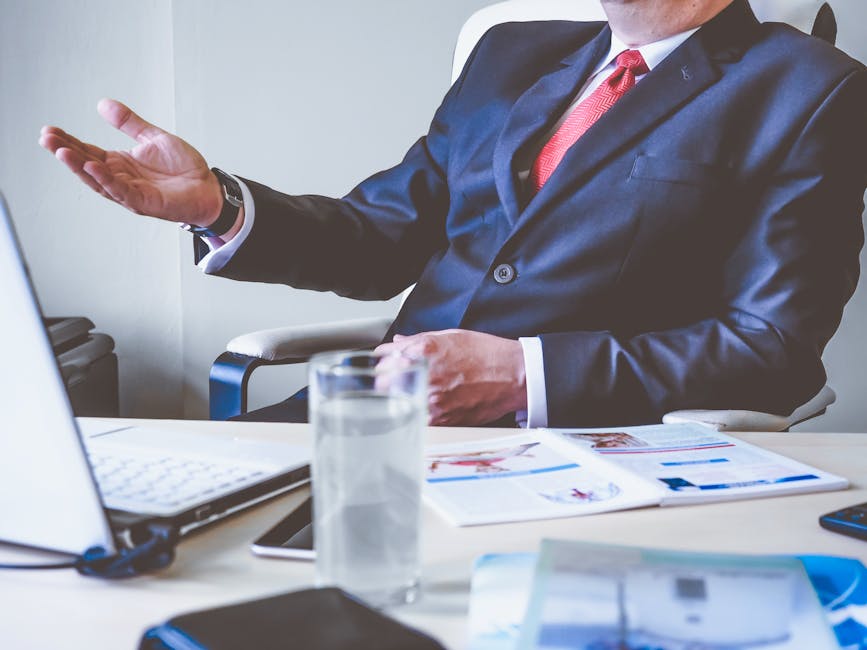 As a new hire I am on a steep learning curve. My seniors are always asking me to do things I've never quite had experience with and it can be quite stressful at times. My palms were constantly sweaty and I had a heavy anxiety pounding in my chest. It would start early in the morning and will continue throughout the day. I made PayPal request for the Proxy session and texted Mariko to see if she can do a session for me. She texted me right back.  Shortly after my phone call session the anxiety I had been feeling started to disappear.  In 10 minutes time it had gone and my palms ceased to sweat. I was amazed.  She texted me asking how I was feeling. I texted her back that my anxiety came down from 8 to 1 or 2. She further removed the remaining causes for my anxiety and finished the Proxy. My anxiety was gone! Thank you Mariko!
Jellyfish (distant session)                                                                                                    I was
 surfing in the ocean, and felt a lightening shock on my left wrist. I paddled to the shore, only to find my left side of the body slowly getting numb. The left side of my face and my left arm started hurting. I have been treated by Mariko before for number of times, so I had my husband call Mariko right away. I could not talk. It was a crazy experience, to feel my body not reacting to the jelly fish sting and I can feel my body calming down and talk normally. My pain level went from 9 to a 0 within 20 minutes.
Disclaimer:  Please, call 911 immediately if you have any medical or mental emergencies.
Pain in Head & Ears, Anxiety…Blurry Vision (In-person & distant sessions)                                                       After reading The Emotion Code I contacted Mariko for a session in hopes of feeling better emotionally and physically. I was leery. I didn't know what to expect and I was amazed how I began to feel more hopeful for happiness throughout that first week. The severity of pressure in head and ears 10/10 came down to almost none by the end of the first session. I had several more In-Person sessions over a couple of months that literally helped transform my life with more peace and love…which in turn has had an amazing impact on my family. I have recommended several acquaintances after they have noticed such a difference in me and my family.
Several weeks later I had trouble with my eyes. I had blurred vision for a few weeks. I didn't need glasses. It finally became so annoying I had a proxy session with Mariko. I also had pretty bad pressure pain in my head and in my ear. She first worked on my headache, then the earache. When the pain subsided she worked on my eyes. She said that one of the underlying causes was due to chemicals in the toothpaste I was using. She removed the chemical toxicity as well as other underlying causes. She suggested to use the toothpaste that are sold at the health food store until my sensitivity to the chemicals are eliminated by Allergy Elimination session. After changing the toothpaste, my eyesight was fine.
After each session, I felt more and more relief from emotional burdens and drastic improvements in my health. My entire family has benefited and I am incredibly grateful I found Mariko!
Stomachache, 8 yr (distant session)                                     My son had an ongoing stomachache that would come and go for about a month. I've taken him to the doctor but nothing was remarkable. At first, I thought it was food allergy but his stomachache was due to trapped emotions. He had a proxy session with Mariko and spoke to her over the phone. I could tell that his pain was being relieved. Mariko spoke to me after his stomach pain went away about one of the issues that was causing his stomach pain. I was very surprised, because my son brought up the same thing 2 days ago. I am so grateful that he no longer has stomach pain!
Addiction Diet drink (distant session)
I began drinking Diet drink after lunch for a pick me up, before I taught my second class of the day. Eventually I needed it more often and began each morning by going to the drive-thru and then eventually 3 or 4 times a day. I did try to quit a couple times, but only lasted a few days. After 10 years and feeling addicted I decided to try Elimination Therapy with Mariko. I'm happy to say after 3 Emotion Code Body Code sessions and one Allergy Elimination session I no longer crave, need or miss this beverage and now save about $4.24 a day, which adds up to quite a savings for a year.
Sore throat
I had a sore throat for 2 weeks. I tried pain medications along with higher doses of vitamin C products. I felt anxiety as well. l I turned to Mariko for a session. She eliminated my allergy for the bacteria and virus that was causing my sore throat. It was suggested I avoid mint and the chemicals in the toothpaste, dental floss and mouthwash for 24 hours. Within a day my sore throat was gone along with the negative emotions that were causing anxiety.
Wrist Pain and HEART WALL

        I visited as a client to have my wrists checked. I've always had weak wrists. When I visited Mariko I had a pain level

of 6 out of 10

. It was hurting without me moving them. It surprised me when during the session, the pain level slowly went down from 6 to a 4, 4 to a 2, then 2 to no pain. I'm very satisfied with my results. 

I had more sessions with Mariko specifically for removing the

 HEART WALL

 that I have built over the years. It was recommended by my mother and my friend, so I decided to take the therapy after finding out how much of a change it made to them and their lives. The first week after having one or two heart walls removed was very interesting. I went through a lot of emotional ups and downs. I even felt sleepy during or after the elimination of my

HEART WALL

. Few weeks later, I felt a change in my heart and mind. It's very hard to explain. It felt like the blockage between my heart and my mind was finally removed to where I can understand why I'm doing the things I do and feeling the way I feel. I also felt like I've brought back the original pieces and parts of me that I've stored deep inside for a very
 long time. For a few days, I went through a stage of confusion because I didn't know or maybe I forgot what to do with the parts of me I repressed. I noticed that I have eased my negative feelings towards my family, friends, and others. I feel the good spirit I lost or left. I would like to thank Mariko and Ken for helping me be happier! To all those who have or are going through any issues like depression, anxiety, feeling of loss and hopelessness, I strongly recommend you to take your time for this special therapy that can turn things around and make you a happier person because after all that's all we want, right?
 Since my

HEART WALL

was removed 10 months ago I met my sweet heart and got married!  
I invite you to remove your HEART WALL ! 
Please go to

"Schedule a Session"

tab in this website to find out about the session fees and how to request the sessions. 
Please go to the

"Testimonial"

tab in this website and read more testimonials.
In-Person session is conducted within a safe, supportive environment at my home therapy office @1148 N 225 W, Centerville, UT.               Proxy (distant) session is conducted by phone. Distant sessions are as effective as In-Person sessions.  
Free e-book , "The Emotion Code" is available at www.healerslibrary.com.
My advertisement is placed in the Christ-centered Energy Healing conference booklet, which was held in St. George, UT in August 2016.
Emotion Code is a way to identify your trapped emotions in your subconscious mind and heals your ailment by releasing them. It is my experience that a significant percentage of physical pain, illnesses, emotional difficulties and self-sabotage are actually caused by these trapped emotions. Emotion Code is formulated by Dr. Bradley Nelson who made it available for everyone. 
Body Code is an effective and efficient way to find and remove negative energies that affect us physically, chemically, emotionally and spiritually. Body Code is also formulated by Dr.Bradley Nelson. The Emotion Code is included in the Body Code.
NAET (Dr. Nambudripad's Allergy Elimination Techniques) is a non-invasive, drug free, natural solution to alleviate allergies of all types and intensities from physical, chemical, emotional and spiritual levels. NAET Emotional is also effective in eliminating blockages caused by negative emotion, negative programming, limited beliefs, negative core desires, etc.. NAET was founded by Dr. Devi S. Nambudripad, MD, DC, LAc, Ph.D..
T3 (Three Dimensional) Therapy is an advanced method for finding Negative Core Belief Systems based on Inherited Core Belief System and replace them with Positive Core Belief Systems. It was founded by Gwen Legler MSW and Leilani Alexander, students of Dr. Nelson who is the founder of Emotion Code and Body Code. 
REIKI is effective not only for eliminating negative energies but also replacing them with positive energy. REIKI was founded by Dr. Mikao Usui, who is one of the truly inspired healers. 
Supplements, Herbs & Essential Oil: I provide Muscle Response Test about Supplement, Herbs & Essential Oil for my clients who would like to get information from their subconscious mind/spirit who knows everything about you.
Please go to "Schedule a Session" tab in this website to find out about the session fees and how to request the sessions. 
Illness Arises from Disturbance of Energy Flow
There is an old Japanese saying that originates from Confucius saying "Illness arises from disturbance of energy flow caused by negative emotions…." Our life is full of challenges and trials. It is commonly understood that through such difficulties one can learn and grow. However, when one's trials are harsh and difficult the emotion associated with the event may get trapped somewhere in one's body and blocks the flow of energy, which may become the cause for physical, physiological, mental or emotional problems. (Dr. Bradley B. Nelson. "The Emotion Code." Wellness Unmasked Publishing, Mesquite, Nevada, 2007, p. 11-12. )

The causes for blockage of the energy flow can be the trapped emotions, negative energy or it can be sensitivities to things you eat, touch, smell, or people, and so on. (Dr. Devi S. Nambudripad, M.D.,D.C.,L.Ac.,Ph.D.. "Say Good-Bye to Illness." Delta Publishing Company, Buena Park, CA.2002, p.126)
Thomas Edison said, "The doctor of the future will give no medicine but will interest his patients in the care of the human frame, in diet and in the cause and prevention of disease." Dr. Devi Nambudripad and Dr. Bradley Nelson both were inspired by the Edison's words and established healing modalities, NAET (Nambudripad's Allergy Elimination Technique) and Emotion Code/Body Code. They are very powerful healing tools that help us understand the more detailed underlying causes for our problems. They open the door for more effective communication with our subconscious mind who knows everything about us.
I am grateful for such powerful healing tools and I am looking forward to working for you!
See you soon! Take care!
Mariko Sato RN BSN
Mariko@eliminationtherapy.com
Disclaimer: The content of this website has not been evaluated by the FDA. This website is not intended to diagnose, treat, cure, promise to cure, or to prevent any physical, mental, or medical illness. The testimonials in eliminationtherapy.com apply only to those who wrote them. Effectiveness of the sessions is not guaranteed. If you have any medical or mental condition, you should contact appropriate physicians immediately. Please, call 911 immediately if you have any medical or mental emergencies.